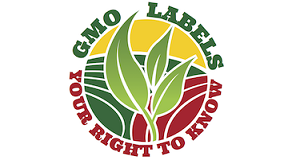 March 15, 2016
U.S. Senate
Washington, D.C. 20510
Dear Senator:
Consumers Union, the public policy and advocacy arm of Consumer Reports, urges you to vote no on S. 764.  This bill by Senator Roberts would eliminate state laws requiring on-package labeling of genetically engineered (GE) food without replacing them with a meaningful, useful federal standard.  We urge you to oppose this proposal as it is considered on the Senate floor this week, including in any votes that may take place.
Consumers Union opposes S. 764 because it fails to serve the approximately 90% of consumers who—according to our polls and those by others such as the New York Times—want GE food to be labeled accordingly.  We have several major concerns with the bill, as amended by Senator Roberts.
First, S. 764 would preempt state laws that were duly enacted to respond to citizens' requests, without meaningfully replacing them.  Legislators in four states have voted to require a modest label for foods with GE ingredients.  S. 764 would completely disregard citizens' wishes by invalidating these laws and prohibiting state legislators from ever requiring labeling for GE food.
Second, the bill would create a new, duplicative voluntary disclosure program at the U.S. Department of Agriculture (USDA).  Voluntary GE food labeling has already existed for 15 years as the policy of the Food and Drug Administration (FDA), where it has only served to foster consumer confusion and has almost never been used by food producers.
Third, the bill only provides for voluntary disclosure of GE food to become mandatory under extremely unlikely circumstances.  There are well-established precedents for mandatory federal labeling of consumer information, such as for food that is homogenized, frozen, or made from concentrate.  But under the bill, USDA must require mandatory GE food labeling only if less than 70% of labeled foods are not in "substantial participation" with voluntary GE disclosures after three years.  Almost one-third of all covered food products could have no disclosure of GE ingredients whatsoever, and nothing would be done to remedy the situation.  Further, this benchmark could be met not only through product labeling, but also more opaque methods, such as by placing information on a website or making it accessible through a call center, all of which would be difficult for a busy supermarket shopper to access in real time while making decisions about purchases.  The chances of the voluntary program providing meaningful disclosure, or ever leading to mandatory labeling, are slim.
While Consumers Union agrees with the goal of establishing a uniform national standard for disclosing GE food ingredients, S. 764 takes the wrong approach.  Instead, the Senate should pass S. 2621, the Biotechnology Food Labeling Uniformity Act, recently introduced by Senator Merkley.  This bill would provide consumers with clear and straightforward information, while giving food companies the certainty of a national standard and the flexibility to choose from one of several different types of back-of-the-package labeling.
By contrast, methods of disclosure allowed under S. 764 are difficult to use, and not available to all consumers.  Scanning a QR code may not be feasible for numerous consumers who are unfamiliar with the technology or who lack a smartphone, as three out of four older Americans and about half of rural residents do.[i]  In fact, Consumers express a clear preference for labels visible to the naked eye over electronic disclosure.  Nearly nine out of ten in a recent survey favored printed, on-package information over scannable bar codes for labels indicating whether food at the grocery store contains GE ingredients, and only 8% preferred the scannable code.[ii]
Even methods that do not involve scannable codes would be significantly more difficult for consumers to use.  Navigating a corporate website or dialing a customer call center would each require consumers to go through a multi-step process simply to determine if a food contains GE ingredients.
Consumers have overwhelmingly said that they want GE food to be labeled as such, and states have begun to respond to their requests.  The Senate should not disregard these views by eliminating state laws relating to GE food labeling and failing to replace them with a meaningful national standard for mandatory, on-package labeling.  We therefore urge you to vote no on S. 764, and instead encourage you to continue working toward a uniform solution that serves both food producers and consumers.
Sincerely,
Jean Halloran
Director, Food Policy Initiatives
Consumers Union
[i]  Pew Research Center, "The Smartphone Difference" (April 2015) (online at www.pewinternet.org/2015/04/01/us-smartphone-use-in-2015).
[ii]  Consumers Union, "New Poll: Nearly 9 in 10 Americans Want Labels on GMO Food" (Dec. 2, 2015) (online at consumersunion.org/news/new-poll-nearly-nine-in-10-americans-want-labels-on-gmo-food).