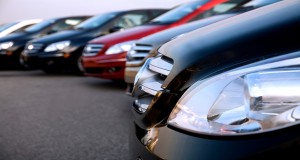 February 16, 2016
Comments of Consumers Union to the
National Highway Traffic Safety Administration on the
Request for Comments:  New Car Assessment Program
Docket No. NHTSA-2015-0119
Consumers Union, the policy and advocacy arm of Consumer Reports, welcomes the opportunity to comment on plans by the National Highway Traffic Safety Administration (NHTSA) to advance the capabilities and safety outcomes of the New Car Assessment Program (NCAP).  NCAP provides comparative information on the safety of new vehicles to assist consumers with vehicle purchasing decisions and encourage motor vehicle manufacturers to make safety improvements.
NHTSA's planned changes to NCAP, as detailed in the request for comments referenced above, are the most significant enhancements to the program since its creation.  Consumers Union has long supported NCAP as a tool with the potential to powerfully shape the marketplace and improve safety across the board.  However, in recent years, as a high percentage of vehicles received 4 or 5 stars in NCAP's 5-star safety ratings, we expressed concern to NHTSA that the ratings had become not particularly meaningful to consumers and encouraged the agency to make the program more challenging.  In essence, the development of auto safety capabilities and technologies had significantly outpaced NCAP updates.
For the full comments, click here.