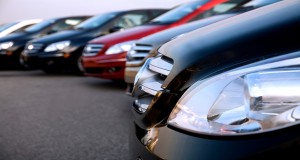 Consumers Union, the advocacy and policy arm of Consumer Reports, appreciates the opportunity to comment on the proposed rule to define "larger participants" in the markets for automobile financing subject to the Bureau's nonbank supervision program. We applaud the Bureau's decision to focus on auto purchase loans, refinancings and leases, and offer suggestions to strengthen the proposed rule.
The purpose of this rule is to determine the scope of the Bureau's authority to supervise providers of auto financing that may pose risks to consumers. Therefore, it is crucial that the Bureau employ a flexible, broad standard that can respond to changes in the marketplace and ensure that risky actors do not evade supervision. The Bureau's power to supervise nonbanks that offer consumer financial products and services is a critical part of its mission to protect consumers. Supervision enables the Bureau to detect problems early, prevent or resolve violations quickly, and have a better understanding of the consumer products and services it regulates.
Since the rule will set forth the scope of the Bureau's authority to supervise nonbanks in markets that are constantly evolving, it should define both the types of nonbanks that it might potentially supervise and what is a "larger participant" in a broad and general way. Dodd-Frank Section 1024 requires the Bureau to implement a risk-based supervision program for certain non-banks. However, it does not require the Bureau in practice to supervise every larger participant in a market subject to the Bureau's supervisory authority. A flexible, broad definition of "larger participant" simply ensures that the Bureau can properly implement its mandate under Dodd-Frank and respond nimbly to changes in the marketplace that pose risks to consumers. It also ensures that non-banks are all on notice that they could potentially face supervision, and thus creates a level playing field among competitors in the marketplace.
For the full comments, click here.