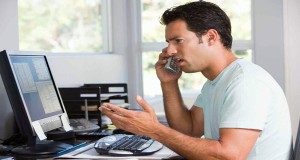 Consumers Union, the policy and advocacy arm of Consumer Reports®,1 appreciates the opportunity to comment on the Bureau's advanced notice of proposed rulemaking (ANPR) regarding debt collection practices. We applaud the Bureau's efforts to update and clarify federal standards for the debt collection system, and offer comments in response to selected questions below.
As a general matter, we urge the Bureau to write rules that achieve two key aims:
(1) Sensible regulations that apply to all persons collecting on debts, whether first-party or third-party, original owner or subsequent buyer; and
(2) Strong federal standards for information flow and verification procedures, to protect consumers in every state from unsubstantiated and illegal collection attempts.
The debt collection system has been long overdue for a comprehensive overhaul, to address current market realities and provide meaningful protections to consumers. By writing strong rules of the road at the federal level, the Bureau can help ensure that consumers across the country have basic important protections against improper collection practices. Furthermore, the Bureau will provide support to states seeking to strengthen their own fair debt collection laws to require more documentation and verification of debts, especially when debt collectors file lawsuits in state courts.
For the full comments, click here.