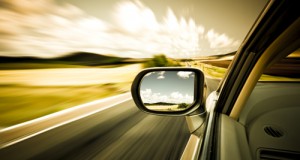 A coalition of consumer advocacy organizations testified Wednesday in defense of Colorado's right to choose cleaner car standards. After hearing from the coalition, which includes Consumer Reports Advocacy, the bill that threatened that right was rejected by the Senate's Health and Human Services committee of the Colorado State Assembly. This is a win for the people of Colorado.
As the federal government considers a plan to gut federal clean car standards, it's more important than ever that state governments across the country take action to protect the residents of their state. So far 14 states have done this, adopting what are called "Low Emission Vehicle" (LEV) standards, which allow state governments to choose vehicle emissions standards that are best for their state. Colorado was the most recent state to join this growing, important movement. Consumer Reports Advocacy supports the adoption of LEV standards because they save drivers money on fuel, improve the kinds of vehicles consumers already like to drive, and increase buying options for consumers at their local car dealerships.
Research commissioned by Consumer Reports shows that the EPA/NHTSA plan to rollback federal vehicle emissions standards will result in an increase in consumer fuel spending of $480 to $700 billion over 2017-2035, and a decrease in vehicle safety. Overall, rolling back the standards would increase net costs for consumers by $129 billion to $371 billion over 2017-2035, or $400-$1,100 per vehicle. By adopting the LEV standards, the consumers of Colorado avoid these costs.
Now that the LEV standards are secured, Colorado's Air Quality Control Commission is considering a requirement that, by 2025, approximately 7% of vehicles sold annually in Colorado be "Zero-Emission Vehicles" (ZEVs), such as electric cars. This would benefit consumers in Colorado because car dealerships often don't offer "zero-emission" vehicles to their customers unless state law requires automakers to do so. Adopting ZEV standards would mean the people of Colorado would have a much easier time buying a zero-emission vehicle, like an electric car, and would help reduce pollution. You can learn more about the Commission and their discussion of ZEV by clicking HERE.