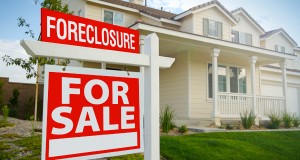 States have yet to recover from the foreclosure crisis that has stripped trillions of dollars from homeowners and devastated local communities across the nation.  While the crisis was caused in large part by unscrupulous lending practices that went unregulated, servicing abuses – including the failure to engage in good faith loss mitigation before beginning the foreclosure process – have exacerbated the problem.  The failure to implement and enforce reasonable regulations against servicers has fostered dangerous practices over the last several decades.
Despite recent advancements including the National Mortgage Settlement (NMS), the California Homeowner Bill of Rights (HBOR), and new mortgage servicing rules from the Consumer Financial Protection Bureau (CFPB) that go into effect in January 2014, millions of families remain poised to lose their homes. However, there is room for states to build on the reforms of the NMS, HBOR and CFPB rules, and help avoid unnecessary foreclosures.  Most importantly, states should add private enforcement that gives homeowners a means to pause the foreclosure process while the servicer corrects violations of the law and encourages servicers to consider loss mitigation alternatives.  Although the CFPB rules will be applicable in all states, homeowners will not have the right to prevent unlawful foreclosure sales while servicers correct legal violations, unless states adopt stronger private enforcement provisions.
In this report, we examine recent developments in the legal and regulatory landscape, discuss the relevant provisions of the CFPB rules, California HBOR and other states' laws, and make recommendations for states to adopt additional reforms to fill in the consumer protection gaps that remain.