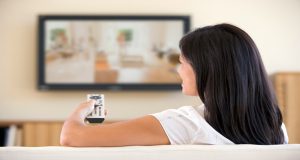 Friday, October 26, 2018
WASHINGTON, D.C. — Charter Communications this week confirmed that it will raise prices for its broadband service starting next month. At the same time, Charter is increasing fees, including device rental fees, for all its Spectrum cable customers. While the company claims that there will be no changes to cable and voice package prices, the larger fees will increase consumers' total bills and aren't accompanied by service or device improvements.
Due to the lack of competition and choice in the market, there are few alternatives for consumers who depend on these services. Charter, the nation's second largest cable and broadband provider, is the only choice for 38 million Americans, according to a recent report by the Institute for Local Self-Reliance.
Consumer Reports highlighted this latest example of the cable industry's excessive "fee economy," which can add significant burdens to consumer budgets.
"Once again, we're seeing a cable company with a near-monopoly grip padding its profits by increasing fees without any improvements to its products or services. Charter's claim that there will be 'no change' to the package price of their TV and voice offerings goes to show how misleading and unfair pricing can be for consumers," said Jonathan Schwantes, senior policy counsel for Consumer Reports. "Cable fees, like device rental fees or broadcast fees, are not optional for consumers — if they want the service, they have to pay. So it's disingenuous at best for the company to claim that package prices aren't increasing. All Spectrum cable customers will have to pay more, and that should be clearly communicated to shoppers up-front as part of the cost of a cable package."
Among other price increases to its broadband services, Charter's fee increases include:
— The broadcast TV surcharge will go up from $8.85 to $9.95 a month.
— Spectrum Receivers (i.e. cable boxes) will go from $6.99 to $7.50 a month.
— The digital adapter price is increasing from $4.99 to $5.99 a month.
Earlier this year, Consumer Reports launched its "What the Fee?!" campaign, an organization-wide effort to highlight surprising fees and charges across industries—and help consumers fight back. After asking consumers to share their experiences with add-on fees, the group received an overwhelming amount of complaints about the fees imposed by the cable industry. Additional add-on charges, such as "broadcast TV fees" and "regional sports fees," are inflating consumers' cable bills each month, with some of these fees increasing as much as 50 percent per year. More than 115,000 consumers have signed a petition calling on the entire cable industry to eliminate hidden fees and clearly advertise the full price of their service so that consumers can effectively comparison shop.
The consumer group has endorsed legislation (the TRUE Fees Act), sponsored by Rep. Anna Eshoo, that would require service providers to advertise the total price of a service, including all fees, and provide protections for consumers who have been wrongfully charged.
"Charter's move this week is a perfect example of why the TRUE Fees Act is so necessary. These fees and price increases can seem minor individually, but collectively add up and put a significant burden on consumer budgets. Consumers have overwhelmingly voiced their frustration with these misleading and hidden fees, and now is the time to take action to end this growing problem," said Schwantes.
To learn more about the What the Fee?! campaign and share your own experience with fees, visit www.WhatTheFee.com.