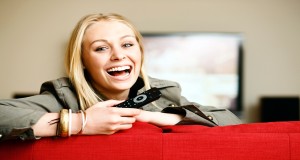 Comcast-Time Warner Cable Merger Collapses in Face of Opposition
Defeat of Mega Merger is a Major Victory For Consumers
WASHINGTON, D.C. – Comcast is dropping its $45 billion bid to take over Time Warner Cable after learning this week that both the Justice Department and Federal Communications Commission were leaning against the deal because it would have given too much control of the broadband and video markets to one giant corporation.
Consumer Reports and its advocacy arm Consumers Union have opposed the deal since it was announced, saying a combined Comcast-Time Warner Cable would harm consumers and lead to higher prices, fewer choices and worse customer service.
"This is a major victory for consumers who stood up against a media Goliath and won, and a major victory for everyone who wants a fair and competitive marketplace," said Marta Tellado, president and CEO of Consumer Reports. "Comcast never was able to make a convincing case for why the merger would benefit anyone other than Comcast."
Comcast's announcement comes more than 14 months after it first proposed the merger and follows mounting opposition from consumer groups, civil rights organizations, media advocates, and businesses.   Public opposition to the merger was overwhelming and more than one million Americans signed petitions and filed comments with the FCC opposing the deal.
The merger would have combined the country's top two cable and Internet providers into a media behemoth that would have dominated the broadband and pay TV markets.  If the deal had been approved, Comcast would have gained control of 60 percent of the cable TV market and more than half of the high speed residential broadband connections in the U.S.  Comcast already owns extensive programming through its previous merger with NBC Universal, as well as regional sports networks and other video content.   This latest merger would have given Comcast unprecedented control over key programming along with the "pipes" to deliver those programs into American homes.
"This mega merger was a sweet deal for Comcast but a poor one for consumers that would have hurt competition and stifled innovation," said Ellen Bloom, senior director of federal policy at Consumers Union.  "Comcast would have profited handsomely, while consumers ended up paying more and facing fewer choices."
Consumers Union launched its campaign against the merger soon after it was first announced in February 2014.  The consumer group urged the FCC and the Department of Justice to reject the merger in a series of meetings and filings with regulators over the past year and partnered with the Stop Mega Comcast coalition in December to intensify its opposition.  Throughout the past year, Consumers Union teamed up with its allies to mobilize public opposition to the deal, generating more than one million petitions and comments filed with the FCC and tens of thousands of phone calls made to regulators.
"The defeat of Comcast's mega merger and the FCC's decision earlier this year to enact strong net neutrality rules shows that the people can win when they stand united," said Bloom.   "We applaud the regulators and members of Congress who sided with consumers and opposed this deal.  Now it's time to get to work to foster more competition and affordable choices in the broadband market."
###
Consumers Union is the public policy and advocacy division of Consumer Reports. Consumers Union works for health reform, food and product safety, financial reform, and other consumer issues in Washington, D.C., the states, and in the marketplace. Consumer Reports is the world's largest independent product-testing organization. Using its more than 50 labs, auto test center, and survey research center, the nonprofit rates thousands of products and services annually. Founded in 1936, Consumer Reports has over 8 million subscribers to its magazine, website, and other publications.
Contact: David Butler, dbutler at consumer.org or Kara Kelber, kkelber at consumer.org, both at 202-462-6262 or Michael McCauley, mmccauley at consumer.org, 415-431-6747, ext 126