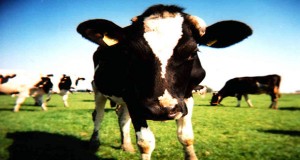 USDA Releases Long-Awaited Proposed Rule on Labeling Mechanically Tenderized Meat
WASHINGTON, DC — The Department of Agriculture (USDA) today unveiled a new proposed rule that would require meat that is mechanically tenderized to be labeled and include proper cooking instructions. Consumers Union, the policy and advocacy division of Consumer Reports, welcomed the proposal that had been under review by the Office of Management and Budget (OMB) for over six months.
Mechanically tenderized meat is run through a machine that punctures it with blades or needles to tenderize the meat. Unfortunately, the process also can drive bacteria like the deadly pathogen E. coli from the surface deep into the center of the meat, where they may not be killed by cooking if the meat is cooked rare. That can increase the risk of illness for people who eat that beef rare or medium rare.
Ami Gadhia, senior policy counsel for Consumers Union, said "We have been calling for a label for mechanically tenderized meat for years because consumers deserve to know what they're putting in their carts and on their tables. Putting a label on mechanically tenderized meat that also includes cooking instructions is a common sense step that will help protect consumers and their families from unnecessary and often serious illness."
Consumers Union has questions about the recommended cooking temperature, however, which is the same as that for intact steaks, and lower than that for beef patties.
Gadhia said, "We are pleased that proposed rule has been released, and look forward to learning from USDA how they came to their cooking temperature recommendation."
For more information on mechanically tenderized meat, read Consumer Reports' "Has Your Steak Been Mechanically Tenderized?" from the June 2013 issue.
###