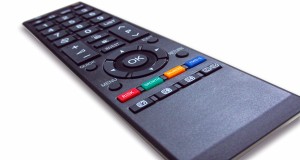 January 21, 2016
New "Mega Cable" Company, Along with Comcast, Would Create a Dangerous Duopoly Controlling an Estimated 90% of the Nation's High-Speed Broadband Connections
Washington, D.C., January 21, 2016 – The Stop Mega Cable Coalition launched today with the goal of raising awareness about the substantial harms that Charter Communication's proposed acquisition of Time Warner Cable and Bright House Networks could cause for the cable TV and broadband markets. Chief among those concerns is the fact that the merger would form a new "Mega Cable" company which, along with Comcast, would create a duopoly in the high-speed broadband market that could result in stifled competition from innovative streaming services, decreased opportunities for independent, diverse programmers, reduced competition across a range of related technologies, and increased costs for consumers, all while bringing even worse customer service.
"Once again we are faced with a proposed cable merger that threatens the emergence of robust competition for streaming services," said Gene Kimmelman, President and CEO of Public Knowledge. "This merger, as proposed, would create a cable giant that, alongside Comcast, would control the overwhelming majority of high-speed broadband homes in this country, most of which have very few competitive options. This proposed transaction would create strong incentives for Charter and Comcast to coordinate their treatment of video programmers and broadband video distribution in ways that could damage competition and harm consumers."
The Stop Mega Cable Coalition brings together public interest groups, media and telecommunications businesses, trade associations, labor organizations and other concerned parties united in the belief that the FCC and DOJ must solve for the harms threatened by the merger of Charter Communications, Time Warner Cable and Bright House Networks. Coalition members include:
Cincinnati Bell
Common Cause
Consumers Union
DISH
FairPoint Communications
Future of Music Coalition
Greenlining Institute
ITTA
Media Alliance
Open Technology Institute at New America
NTCA-The Rural Broadband Association
Public Knowledge
Sports Fans Coalition
USTelecom – The Broadband Association
Writers Guild of America, East
Writers Guild of America, West
Zoom Telephonics
The Stop Mega Cable Coalition will highlight both the stunning scale of the proposed merger and the overwhelming cable and broadband duopoly that the new company would form alongside Comcast. The Coalition calls on the FCC and DOJ to solve these substantial harms.
The New "Mega Cable" Standing Alone
The new merged "Mega Cable" company would control more than a third of the markets for cable pay TV (35 percent) and cable broadband (36 percent), with a dominant position in the country's largest and most important geographic markets like New York City, Los Angeles, Dallas-Ft. Worth, Charlotte, Raleigh-Durham, among others.
Two-thirds of "Mega Cable" subscribers would have no other option for high-speed broadband.
The "Mega Cable" + Comcast Duopoly Effect
Together, "Mega Cable" and Comcast would control about 90 percent of all high-speed broadband connections in the country. That puts these giants in position to control the fate of new and emerging over-the-top ("OTT") services that rely on a robust high-speed broadband connection.
"Mega Cable" and Comcast could coordinate their actions by simply responding to the others' behavior. This could take the form of parallel action or even express agreements.
The duopoly created by "Mega Cable" and Comcast would cause enormous harms, including:
Harms to OTT Streaming Services: "Mega Cable" and Comcast would have the means and incentive to undermine established and emerging streaming services, to the benefit of their own offerings. Their coordinated efforts could:
Limit consumer access to stand-alone broadband service, or raise the price to compel consumers to only subscribe to their bundles.
Discriminate against competing streaming services and treat their own content favorably.
Harms to Independent Programmers: "Mega Cable" and Comcast will have the incentive and ability to coordinate efforts to starve-out independent programmers, allowing the entities to:
Force independent and diverse voices to accept below-market terms, thus jeopardizing their viability.
Restrict the ability of third-party programmers to distribute their content on competing OTT platforms.
Harms to Customers: "Mega Cable" will compound ongoing price hikes, poor customer service and lack of choice in the cable and broadband marketplaces.
Charter, Time Warner Cable and Bright House Networks have some of the lowest customer satisfaction scores – not just in the cable industry, but in any industry.
In order to merge, "Mega Cable" would take on $27 billion in new debt – about $1,142 in debt for each customer which could be reconciled by passing along these costs to consumers.
"Mega Cable" will have every incentive to cut costs by further degrading customer service, limiting investment in new innovations and raising prices.
"It feels like Groundhog Day with yet another mega cable merger threatening to consolidate too much of this country's high-speed broadband connections, all to the detriment of competition and consumer choice," said Jeffrey Blum, Senior Vice President and Deputy General Counsel of DISH. "This merger severely threatens the innovative online streaming services that rely on a robust broadband connection. 'Mega Cable' simply does not serve the public interest, and Charter has failed to prove otherwise."
"This merger demands the highest degree of scrutiny," said Kevin Rupy, Vice President of USTelecom – The Broadband Association. "The stakes of this merger are too high – for both consumers and the future of the broadband marketplace. Regulators and elected officials must ensure that the threatened harms to consumer choice, competition and innovation are fully addressed."
To learn more about the Stop Mega Cable Coalition, please visit: www.stopmegacable.com.
Contact: Amanda Keating,  (202) 441-5332