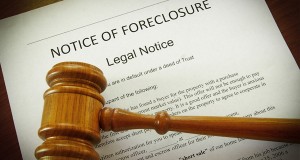 Tuesday, April 9, 2013
States Should Close Gaps in Foreclosure Safeguards 
Two consumer advocacy groups today outlined how state lawmakers can bolster safeguards to prevent unnecessary foreclosures. The recommendations by the Center for Responsible Lending and Consumers Union would close gaps left by new federal mortgage servicing rules and by last year's settlement among 49 state attorneys general, federal officials and the five biggest mortgage servicers.  For more details, see: Closing the Gaps:  What States Should Do To Protect Homeowners from Foreclosure
Despite these recent advances, millions of families remain poised to lose their homes.  There is room for states to build on these reforms and help avoid unnecessary foreclosures.  Over the last several years, some of the most significant problems have included the failure to review homeowners for a loan modification and foreclosing on borrowers even as the servicer is considering an application for a modification.
By adopting a Homeowner Bill of Rights to help reduce as many foreclosures as possible, states would stabilize local housing markets and protect homeowners. The Center for Responsible Lending and Consumers Union urge state lawmakers to:
Require lenders to engage in loss mitigation activities to prevent avoidable foreclosures.
Restrict servicers from pursuing foreclosure while at the same time processing a request for a loan modification—so-called "dual tracking."
Require lenders to establish clear procedures for homeowner outreach, straightforward timelines, detailed denial notices, an affidavit requirement and reasonable rights of appeal to facilitate the loss mitigation requirement.
Provide homeowners with the right to halt a foreclosure sale when a servicer breaks the law, and until the servicer complies with the law's loss mitigation requirements.
For more details, see: Closing the Gaps: What States Should Do To Protect Homeowners from Foreclosure
###
For more information: Michael McCauley,mmccauley@consumer.org or 415-431-6747, ext 126; Kathleen Day, kathleen.day@responsiblelending.org, 202-349-1871