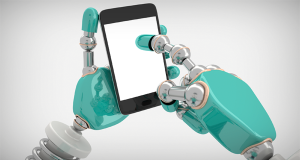 Wednesday, November 4, 2015
Budget Bill Provision Gives Green Light to Unwanted Robocalls on Cell Phones
WASHINGTON, D.C. — U.S. Sen. Ed Markey introduced legislation today that repeals a provision of the just-passed budget bill that could weaken current rules protecting consumers from robocalls on their cell phones.  If the budget bill provision is allowed to go into effect, millions of Americans could be subjected to more unwanted calls, according to Consumers Union, the policy and advocacy division of Consumer Reports.
U.S. Sens. Claire McCaskill, Ron Wyden, Robert Menendez, Richard Blumenthal, Patrick Leahy, Elizabeth Warren, Bernie Sanders, Al Franken, Amy Klobuchar, and Tammy Baldwin have cosponsored this bill.
"Robocalls already drive Americans crazy, but this budget bill provision could make a bad situation even worse," said Delara Derakhshani, policy counsel for Consumers Union.  "This provision could create a huge loophole in the law that could open the door to a flood of unwanted robocalls on cell phones.   We urge the Senate to side with consumers who are tired of being harassed by robocalls and support Senator Markey's bill."
The Telephone Consumer Protection Act prohibits most non-emergency robocalls to cell phones without a consumer's prior consent.  But Section 301 of the budget bill allows debt collectors to make robocalls and robotexts to Americans with education, mortgage, tax, and other debt owed to or backed by the federal government.   To make matters worse, the provision allows robocalls not only to those who owe debt but also their family, references, and even those who get assigned a phone number that once belonged to someone who owed debt.  Senator Markey's Help Americans Never Get Unwanted Phone calls (HANGUP) Act rescinds the enactment of Section 301 in the budget bill.
Debt collectors sought a similar exception to the law earlier this year when they petitioned the Federal Communications Commission to allow robocalls to cell phones.  Consumers Union and other consumer groups opposed the debt collectors' effort, which was rejected by the FCC.
Consumers Union's End Robocalls campaign is working to bring relief to consumers from unwanted calls that have become rampant in recent years.  The campaign has called on the top phone companies to provide free, effective tools to their customers to block unwanted calls.
"Robocalls are a major nuisance and too often result in costly fraud," said Maureen Mahoney, public policy fellow for Consumers Union.  "The phone companies are in the best position to end the harassment by blocking robocalls before they reach their customers."
###
Contact:  David Butler, dbutler@consumer.org or Kara Kelber, kkelber@consumer.org, both
at 202-462-6262 or Michael McCauley, mmccauley@consumer.org, 415-431-6747, ext 7606