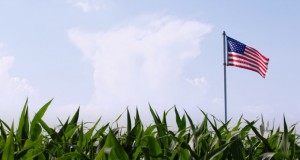 Wednesday, March 16, 2016
Senate GMO Bill Failure Makes it Clear that Mandatory Labeling is the Answer
WASHINGTON, D.C. – Consumers Union, the policy and advocacy division of Consumer Reports, praised Senators for standing against anti-consumer GMO labeling legislation that would prohibit state labeling laws.  The consumer group urged lawmakers to move towards mandatory, national labeling.
Jean Halloran, director of food policy initiatives for Consumers Union, said, "Today's vote, in which the Senate rejected an industry-backed effort to advance a​ bill that would block GMO labeling, was an important victory for consumers.  ​Senators from both sides of the aisle balked at shutting down state efforts to address what consumers want–which is to know if their food is genetically engineered."
"Consumers have a right to know what they are eating. ​As the vote makes clear, meaningful, mandatory labeling that provides consumers with the information they want about whether their food is genetically engineered​ is the only answer. And consumers​ want it on the package, not via​ a code that has to be scanned with a​ smartphone, or by searching​ a website, or by ​calling​ a 1-800 number, ​before putting every item in their cart."
Consumers Union supports The Biotechnology Food Labeling Uniformity Act, sponsored by Senator Merkley,  which would create a national standard for GMO labeling and require food manufacturers to label products with GMO ingredients via one of several options on the ingredients list section of the Nutrition Facts Panel.  Another option would give FDA the authority to develop a symbol which would disclose the presence of GM ingredients on packaging.
"We support a uniform mandatory GMO labeling requirement on food packaging.  But until that is achieved, states must have the right to listen to their citizens and pass GMO labeling bills," said Halloran.
***
Contact:  David Butler, dbutler@consumer.org or Kara Kelber, kara.kelber@consumer.org, 202-462-6262