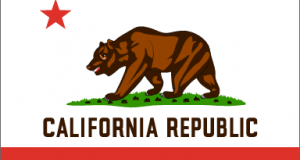 Consumers Union sent out the following floor alerts to legislators in support of SB 32 and SB 350.
FLOOR ALERT
SB 350 and SB 32 – SUPPORT
To: Members of the California State Assembly
From: Consumers Union, Public Policy and Advocacy Division of Consumer Reports
Date: August 27, 2015
RE: SB 350 (De León and Leno) and SB 32 (Pavley)—SUPPORT  
Consumers Union supports increasing consumers' choices and control over their energy bills. It is our view that SB 350 and SB 32 support a much-needed transition to a cleaner, better, and more diverse energy supply in California and beyond.
SB 350's first target to increase the Renewable Portfolio Standard builds upon the remarkable progress that California has already made to ramp up renewable energy. In addition to more stable and lower operating costs, increasing renewables' share helps reduce air pollution, which saves lives and reduces missed work days and healthcare costs.
SB 350's second target to reduce petroleum use by 50% by 2030 provides financial, public health, and quality of life benefits for consumers. There are many practical approaches to reach this goal, most of which California has already started. As vehicles become cleaner and more efficient and neighborhoods better designed, transportation costs decline. Improving traffic flows and enhancing mobility options also help consumers avoid wasting time in traffic, which drains productivity and takes away from personally fulfilling and healthier activities.
SB 350's third target to cut energy use in buildings by 50% by 2030 is also a boon to consumers. More efficient homes, appliances and electronics save consumers billions of dollars in energy bills. Efficient homes are more comfortable because they are better insulated and the desired temperature is more uniform, keeping seniors and other vulnerable populations safer from extreme outside temperatures.
SB 32 builds off the success of AB 32 and sets an enforceable greenhouse gas reduction target of 80 percent below 1990 levels by 2050.  California's emissions have decreased as productivity has risen, and the state is an incubator of new clean energy businesses and innovations. The California Climate Investments are putting billions of dollars of polluter fees to good use by investing in California communities' clean energy infrastructure.  Setting enforceable statewide targets beyond 2020 creates a stable market for clean energy and efficiency investments and drives innovation in low-carbon transportation choices for consumers.
For these reasons, Consumers Union strongly supports SB 350 and SB 32.  Please vote YES for a clean and healthy future by voting YES on SB 350 and SB 32!
And from earlier this summer:
June 3, 2015
Consumers Union joined dozens of public interest groups to support a climate and clean energy package up for a vote in California.
Please support and vote "AYE" on SB 32 (Pavley) and SB 350 (De León and Leno) to strengthen and affirm California's landmark policies to reduce carbon pollution and promote clean energy.
Recent polling shows 70 percent of Californians support California's Global Warming Solutions Act (AB 32). In addition, 83 percent of Californians support setting a goal to obtain 50 percent of our electricity from clean and renewable sources. Support is high across regions from all demographic groups.
California's climate and clean energy policies are boosting our economy, expanding economic opportunity, and improving public health. By 2025, the state's clean transportation policies will save over $8 billion on healthcare costs due to fewer asthma attacks, respiratory and cardiac hospitalizations, and premature deaths from poor air quality.
SB 32 sets enforceable greenhouse gas (GHG) reduction limits of 40 percent below 1990 levels in 2030 and 80 percent below 1990 levels in 2050, consistent with the level of reductions climate scientists warn will be required to avoid catastrophic climate disruptions.
SB 350 takes the next steps to advance our clean energy economy and create jobs by increasing renewable energy, improving the energy efficiency of our buildings, and reducing petroleum use throughout the state. As evidenced below, California is already proving that addressing climate change and building a thriving economy can go hand-in-hand. SB 350 will continue that legacy.
With our climate and clean energy policies in place, California is ahead of schedule to reduce overall carbon pollution in the state and our economy is rebounding and thriving. Job growth exceeded the national average and jobs in the clean economy are growing 10 times faster than other sectors.
Investments out of the Greenhouse Gas Reduction Fund (GGRF) allow California to increase efforts to cut emissions, especially in low-income, pollution-burdened communities that are hit first and worst by climate change. Ultimately the enforceable statewide targets that California set in 2006 have succeeded in catalyzing and sustaining these innovative pieces as a cohesive whole.
The groups listed above and our millions of California members and activists urge you to support policies that reduce climate pollution and spur clean energy.
Please vote YES for a clean and healthy future by voting YES on SB 32 and SB 350!
the Natural Resources Defense Council, Climate Action Campaign, Pacific Forest Trust, Clean Water Action California, California Equity Leaders Network, California Biodiesel Alliance, American Lung Association in California, U.S. Green Building Council California Chapter, Ceres, LWV, Consumers Union The Trust for Public Land, Sierra Business Council, Environmental Defense Fund, Voices for Progress, Environment California, Audubon California, Planning and Conservation League, West Marin Environmental Action Committee, Cleantech San Diego, National Parks Conservation Association, Transform, Breathe California, Environmental Entrepreneurs, Coastal Environmental Rights Foundation, Union of Concerned Scientists, Californians Against Waste, Coalition for Clean Air, Climate Parents, Sierra Club California, Business for Innovative Climate and Energy Policy, and the California League of Conservation Voters