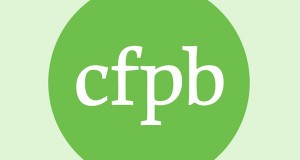 (WASHINGTON, D.C.: May 5, 2016) – The Consumer Financial Protection Bureau today unveiled its long-anticipated proposed rule aimed at stopping the use of forced arbitration clauses by financial companies to block wronged consumers from taking them to court for widespread misconduct.
George Slover, senior policy counsel for Consumers Union, the advocacy arm of Consumer Reports, said, "Consumers have been unfairly trapped by forced arbitration clauses buried in the fine print of the contracts that banks, credit card companies, and payday lenders force them to sign. The CFPB's proposed rule will begin to reopen the courthouse doors to consumers who have been wronged by dishonest and abusive financial-service practices. We applaud this measured move to more effectively hold the financial services industry accountable when they do wrong by consumers."
The CFPB is encouraging the public to comment on the proposed regulations when they are published in the Federal Register. The formal proposal is available here. The Bureau's 2015 report on arbitration is available here.
***
Contact: David Butler, dbutler@consumer.org, 202-462-6262
Consumers Union is the public policy and advocacy division of Consumer Reports. Consumers Union works for health reform, food and product safety, financial reform, and other consumer issues in Washington, D.C., the states, and in the marketplace. Consumer Reports is the world's largest independent product-testing organization. Using its more than 50 labs, auto test center, and survey research center, the nonprofit rates thousands of products and services annually. Founded in 1936, Consumer Reports has over 8 million subscribers to its magazine, website, and other publications.