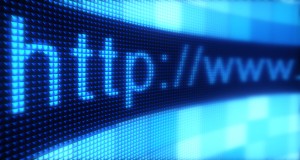 December 12, 2017
WASHINGTON, D.C. — As the Federal Communications Commission (FCC) prepares for a scheduled vote Thursday to repeal the commission's net neutrality rules that require internet providers to treat all online content and services equally, Jessica Rich — Consumer Reports' Vice President of Policy and Mobilization and former Director of the Federal Trade Commission's Bureau of Consumer Protection — writes in the Washington Post  that the FCC Chairman's promise that the FTC is an adequate replacement for net neutrality rules is a false narrative.
Rich writes, "If all goes as expected, the Federal Communications Commission will repeal its net neutrality rules Thursday by party-line vote. In doing so, the FCC will undermine the principles the Internet was built upon, freeing Internet service providers from the ban on blocking, throttling or prioritizing Internet content. And the proposed replacement to protect American consumers — who overwhelmingly support these rules — from these types of activities? A scaled-back "transparency rule" that only requires Internet providers to inform consumers before they engage in these anti-competitive activities.
"Don't worry, FCC Chairman Ajit Pai has said, because the Federal Trade Commission will step in to protect consumers from any bad acts that Internet providers might commit in the future. That may sound like a reasonable plan. After all, the FTC is a consumer protection agency that polices the marketplace for fraud and false advertising.
"But as someone who spent more than 25 years enforcing the law at the FTC, I know there's a serious problem with touting the FTC as a substitute for the soon-to-be-repealed net neutrality rules. Putting aside the question of whether the FTC has the resources and rulemaking powers to adequately address this important issue (it doesn't), there's the more fundamental question of whether the FTC even has legal authority over Internet providers…"
Click here to read the full piece in the Washington Post.