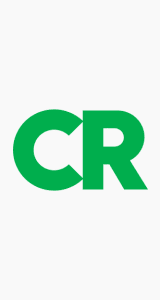 March 23, 2015
New Study: Probable Cancer-Causing Weed-Killer Used on GMO Crops
On Heels of Groundbreaking Report from the World Health Organization, Environmental & Consumer Rights Experts Urge NYS Legislature to Stand Up to Coca-Cola and Monsanto and Pass GMO Labeling Bill 
Local Farmers Question Farm Bureau's Die-hard Support of a Mode of Agriculture That Puts Farmers and Other Agricultural Workers at Increased Risk of Certain Cancers
Albany- As the New York State legislature considers an important consumer rights bill (A.617 Rosenthal / S.485 LaValle) that would inform New York residents whether food products contain genetically modified organisms, or GMOs, the World Health Organization delivered an important decision classifying the herbicide used on GMO crops as a probable cancer-causing carcinogen. The probable carcinogenic herbicide–glyphosate–is popular specifically because of GMO crops' inbred resistance to it.
"It's appalling to discover that an herbicide that GMO crops are specifically engineered to tolerate is actually a probable carcinogen," said Michael Hansen, PHD Senior Scientist at Consumers Union, the policy arm of Consumer Reports. "Monsanto and other biotech companies have created crops that use glyphosate at vastly increased levels.  New York residents deserve to know whether the food they buy for their families–the food they put in their bodies–has been genetically engineered, given that almost all GE crops are sprayed with this herbicide."
The New York State Assembly's Committee on Consumer Affairs and Protection approved A.617–a bill which would require the labeling of food products containing genetically modified organisms–on March 3rd. The legislation is now before the Assembly's Codes Committee.
Organic farmers used the news today to also urge the New York State Farm Bureau to change course and support GMO labeling.
"The Farm Bureau's die-hard support for a probable cancer-causing weed killer used on GMO crops is baffling and wrong," said Elizabeth Henderson, of Peacework Farm in Newark, New York. "It puts the health and safety of farmers and other agricultural workers at risk. The Farm Bureau should stop taking its cues from Monsanto and start supporting local farmers. They can start by signing on to GMO labeling legislation."
Over 90 percent of consumers want genetically engineered food labeled, according to polls by Consumer Reports and The New York Times. Public support for GMO labeling crosses partisan boundaries; 71 percent of Democrats and 64 percent of Republicans are in favor of labeling, according to a December 2014 Associated Press-GfK poll.
The legislation has broad statewide support as well, including Consumers Union, Food & Water Watch, the Sierra Club, NYPIRG, NRDC, GMO Free NY, and dozens of New York State farmers. A full list of supporters is available here:
http://gmofreeny.net/nygelabelingcampaign.html
The study determining the probable carcinogenic nature of herbicides used on GMOs is available online:
http://www.thelancet.com/pdfs/journals/lanonc/PIIS1470-2045%2815%2970134-8.pdf
# # #
Contact: Jackie Kessel, Jaclyn@Berlinrosen.com or 646-452-5637