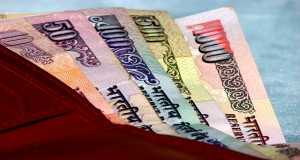 Thursday, October 24, 2013 
New Protections For Consumers Sending Money Abroad Starting October 28
CFPB Remittance Rules Will Help Consumers Get A Fair Deal
 WASHINGTON, D.C. – Starting on October 28, consumers will get new protections when they use international money transfers or "remittances" to send money to friends and family in other countries.  The new rules issued by the Consumer Financial Protection Bureau will help consumers comparison shop for the best price for remittances and provide a clear process for resolving problems they may encounter with transactions.
"Consumers who send funds to family and friends abroad shouldn't be subject to pricey fees and shady remittance practices," said Suzanne Martindale, staff attorney for Consumers Union, the policy and advocacy division of Consumer Reports.  "These new protections will help ensure that consumers who rely on remittance services get a fair deal and that more of their dollars go to their loved ones."
The CFPB estimates that consumers send tens of billions of dollars to foreign countries each year.  Unfortunately, these consumers can be taken advantage of by excess fees, overcharges, exchange rates and taxes.  Pricing for remittances can be complex and consumers often receive confusing information about what they will get for their money.
Under the new rules that go into effect on October 28, consumers who use remittance services will be entitled to a number of new protections, including:
disclosures showing actual exchange rates, fees, and the amount of money to be delivered in the local currency before the consumer makes a payment;

 
a receipt confirming the payment;

 
the right to cancel the transaction within 30 minutes of making the payment; and

 
the right to dispute errors and get a refund if the money doesn't arrive as promised. 

 
"Millions of people in the U.S. rely on remittance services to provide financial support to friends and family abroad," said Pamela Banks, senior policy counsel for Consumers Union.  "The CFPB's new rules will help make it easier for consumers to shop around for the best deal and to get relief if something goes wrong with their transaction."
Consumer Reports recommends a number of tips for consumers who use remittance services:
Check lower-cost locations.  Where you conduct the transaction can make a big difference in the deal you get, even with the same provider.  Some remittance servicers provide lower exchange rates through their walk-in agents than through their web sites.   The exchange rate may be lower if the walk-in agent is located in a community that has a large population of people from the country where you are sending money.

 
Decide how quickly it needs to get there.  Don't pay extra to get the money there in a few hours if a day or several days will do.

 
Look for tier pricing.  Fees can vary depending on how much money you send. 

 
Avoiding sending money too often.  You can avoid extra transfer fees entirely by including extra money each time and reducing the number of times you send overall.  But make sure that the extra amount doesn't unreasonably raise the fee.

 
Send dollars to dollars (if available).  It's sometime cheaper to send dollars and have the recipient convert the money to the local currency.  Ask your recipient to check out the conversion rate being used by local companies.  Some countries don't allow money to be received in dollars.
Avoid automatic transfers.  Some services let you transfer a certain amount automatically every month or so.  But those transfers might occur when exchange rates are particularly unfavorable.
Look for special deals.  You may get a better deal if you meet certain conditions.  For example, Wells Fargo cuts remittance fees for customers with accounts that meet minimum balance requirements.
###
Contact:  Michael McCauley, mmccauley@consumer.org or 415-902-9537 (cell) or 415-431-6747, ext 126 (office) or David Butler, dbutler@consumer.org or Kara Kelber, kkelber@consumer.org, at 202-462-6262