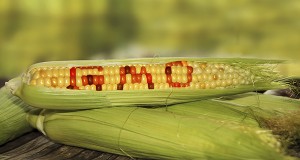 December 2, 2015
New Poll: Nearly Nine in 10 Americans Want Labels on GMO Food
Strong Support for Labels Crosses Party Lines
WASHINGTON – By an overwhelming margin, American voters say consumers should have the right to know if their food is genetically modified, with 89 percent in support of mandatory GMO labeling, according to a new national poll. Nearly the same number of consumers would like to see the labels in an easy to read format.
The survey by The Mellman Group confirms previous polls that found heavy support for GMO labeling. The new poll shows labeling is supported by large majorities of Democrats, Republicans and independents, as well as people with favorable or unfavorable views of GMOs. Overall, 77 percent of respondents were strongly in favor of labeling.
The poll, commissioned by a coalition of consumer and environmental groups, comes at a timely moment. In Congress, some lawmakers want to add a provision to the omnibus spending bill that would block states from requiring GMO labels for produce and processed food, as would the so-called DARK Act passed by the House last summer.
The U.S. Food and Drug Administration just approved the sale of genetically engineered salmon – which grows to maturity twice as fast as normal salmon and is cobbled together from the genes of different species – but the FDA will not require the salmon to be labeled.
Other key findings of the poll include:
Almost nine in 10 (88%) would prefer a printed GMO label on the food package rather than use a smartphone app to scan a bar code.
Just 17% say they have ever scanned a bar code to get information, and only 16% sat they have ever scanned a "QR" code.
If bar codes were used, more than 80 percent say food companies should not be allowed to use the app to gather information about shoppers.
"Americans have yet again expressed an overwhelming desire to know what's in their food," said Jean Halloran, director of food policy initiatives for Consumers Union, the policy and advocacy arm of Consumer Reports. "Shoppers want to see clear labels on food packaging that tell them if products are made with genetically engineered ingredients without having to use confusing codes or smartphone apps. We hope lawmakers hear consumers' call for meaningful, mandatory national GMO labeling."
"Everyone needs information to make informed food choices, not just those who have smart phones," said Wenonah Hauter, executive director of Food & Water Watch. "There is no acceptable substitute for mandatory on-package labeling of GMO food."
"GMO labeling via QR code technology is unworkable, threatens privacy and is discriminatory since more than a third of Americans, many of which are low-income or live in rural areas with poor internet access, don't own smartphones," said Lisa Archer, food and technology program director at Friends of the Earth. "FDA's approval of GMO salmon makes it all the more urgent that Congress require mandatory, universally accessible GMO labeling that any consumer can read on the package when they're choosing what to feed their families."
"QR code labeling discriminates against the poor, minorities, rural populations and the elderly. They are a completely unacceptable substitute for clear, concisely worded on package labeling," said Andrew Kimbrell, executive director at Center for Food Safety. "The right to know is a right for all, not just those who can afford it."​
"This is yet another poll that shows broad and deep support for clear GMO labeling at a time when the issue is more important than ever," said Scott Faber, executive director of Just Label It. "Food manufacturers and lawmakers should work together to give Americans a more transparent food system by crafting a non-judgmental, mandatory GMO labeling system that is easily found on the packaging."
The Mellman Group surveyed 800 likely general election voters, on mobile and landlines, from November 16 through November 19. The poll was paid for by the Center for Food Safety, Consumers Union, Friends of the Earth, Food & Water Watch, and Just Label It.