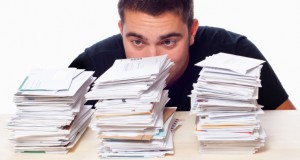 Wednesday, March 13, 2013
New Legislation Looks to Strengthen Student Loan Counseling Standards
WASHINGTON, DC – A new bill introduced today in the Senate would take steps to ensure that students better understand the impact that education loans would make on their financial health and make smarter choices for funding their education.
The Smarter Borrowing Act, introduced by Senators Tom Harkin and Barbara Mikulski, seeks to make key changes to the mandatory loan counseling provided by colleges and universities. In an effort to make the counseling more effective and memorable, the legislation takes steps to strengthen loan counseling and ensure that standards for effective loan counseling don't vary widely across colleges and universities.
Consumers Union, the policy and advocacy division of Consumer Reports, praised the proposal as a way to educate and protect consumers from falling prey to expensive loans.
"Requiring loan counseling is only one step in making sure students understand the financial impact that their student loans will have. Most importantly, we need to ensure that all students receive the same high quality, interactive counseling that will make an impact and be memorable — no matter what college they attend," said Pamela Banks, senior policy counsel for Consumers Union. "This bill would raise the bar for loan counseling and empower students to make better choices when it comes to their loans."
In 2008, Congress required colleges and universities to provide mandatory entrance and exit counseling to all students taking out a federal loan. This requirement provides a basic overview of loan terms, conditions and repayment options. However, an October 2012 survey conducted by NERA Economic Consulting and Young Invincibles showed that more than 40% of students with federal loans believed that they had not received any kind of counseling, either online or in person, about their federal loans.
Consumers Union recently released its "Seven Principles for Fair Student Lending," which outlines steps for Congress and regulators to take in order to better protect students investing in their future. The principles are available at www.DefendYourDollars.org.
"Student loan debt is unlike any other because it can become a lifelong trap for borrowers and their families," said Suzanne Martindale, staff attorney for Consumers Union. "In order to curb our country's student debt growth, we need to make sure that students understand what they're getting into before taking out a loan that they can't repay."
In addition to Senators Harkin and Mikulski, the Smarter Borrowing Act is cosponsored by Senators Murray, Franken, Warren, Blumenthal, Sanders, Rockefeller, Durbin, Lautenberg, and Murphy.
###
Contact:  David Butler, dbutler@consumer.org, or Kara Kelber, kkelber@consumer.org, 202-462-6262