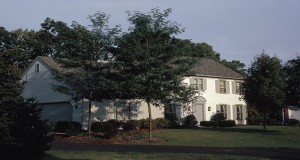 Monday, February 9, 2015
New CFPB report on reverse mortgages puts spotlight on consumer complaints
Consumers Union and California Advocates for Nursing Home Reform call for reforms to help consumers nationwide, pointing to California law AB 1700
The Consumer Financial Protection Bureau today released a report on consumers' frustrations with reverse mortgages.   The top complaints included complex loan terms, loan servicers who do not provide a clear process for settling debts, and foreclosure problems.  The CFPB is also issuing an advisory for consumers who have reverse mortgages, offering tips on how to avoid financial hardships.
Norma P. Garcia, Consumers Union senior attorney and manager of financial services advocacy, said "Today's report issued by the CFPB on reverse mortgage complaints is an important step that underscores the need for more protections for reverse mortgage borrowers and their families."
The types of complaints received by the CFPB confirm longstanding concerns expressed by Consumers Union and California Advocates for Nursing Home Reform (CANHR).  For many years, Consumers Union and CANHR have raised deep concerns about all stages of the reverse mortgage borrowing process —  initial sales, loan origination, and servicing during and after the borrower's lifetime.  The organizations documented these concerns in their comments to the CFPB in 2012, which can be found here.
The problems of reverse mortgage borrowers and their families compelled Consumers Union and CANHR to act to address these concerns in California, the nation's largest reverse mortgage market.  CU and CANHR were key advocates for California law AB 1700, which went into effect in January.
Under this law, Californians considering a reverse mortgage must now receive a worksheet to be completed before the mandatory HUD counseling session, which helps potential borrowers and their families consider the possible pitfalls of a reverse mortgage that are usually not highlighted in the sales process.
The California worksheet helps potential borrowers consider:
What happens to others living in a home with a reverse mortgage when the borrower dies or moves out.
Whether the borrower has sufficient assets to avoid a reverse mortgage default by keeping up with homeowners insurance, property taxes, and home maintenance.
The importance of fully exploring other options to a reverse mortgage.
Dangers of using a reverse mortgage to fund the purchase of other financial products.
The possible impact a reverse mortgage may have on a borrower's eligibility for government assistance programs.
Garcia said, "Given the CFPB's findings about reverse mortgages in today's report, we believe the bureau should strongly consider providing consumers nationwide with the same protections that Californians now enjoy."
Prescott Cole, CANHR Senior Attorney, said, "In addition to the types of concerns expressed by the CFPB after receiving reverse mortgage complaints, the CFPB should also be alerting consumers about the likelihood of defaults for failure to properly maintain a home.  Currently, there are thousands of tapped-out borrowers living in homes with deferred maintenance.  As homes with reverse mortgages age, and borrowers' available cash to keep a home maintained shrinks, borrowers are at increased risk for foreclosure."
***
Media contact: David Butler, Consumers Union, dbutler@consumer.org, 202-462-6262