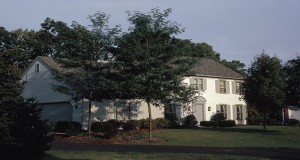 Tuesday, January 7, 2014
New CFPB Mortgage Rules Go Into Effect January 10
Consumers Get New Safeguards to Protect Them From Mortgage Abuses 
WASHINGTON, D.C. – Starting January 10, consumers shopping for a mortgage will get new safeguards to help ensure they are treated fairly and don't end up with a loan they can't afford.  The new rules enacted by the Consumer Financial Protection Bureau (CFPB) aim to prevent the kind of irresponsible underwriting practices that helped lead to a record number of foreclosures in recent years.
"Millions of Americans lost their homes during the past recession because of reckless lending practices," said Norma Garcia, manager of Consumers Union's financial services team.  "These new rules will help promote more responsible lending and borrowing and ultimately benefit both homeowners and the economy."
The new rules enacted by the CFPB include a number of important protections for homebuyers and homeowners, including:
More responsible underwriting requirements: Lenders must evaluate borrowers on their ability to repay a mortgage loan before making it.  This includes evaluating a borrower's ability to repay a mortgage over the long term, beyond low "teaser" rates that may apply when a loan is initially made, and considering factors such as a borrower's income, debts, assets, and credit history.
Qualified Mortgages that are safer for borrowers:  The CFPB rules detail a new class of "Qualified Mortgages" for which borrowers are presumed to be able to repay.  Qualified Mortgages must be safer and easier to understand and are not allowed to include risky features such as negative amortization or interest-only payment provisions.  The new rules limit the points and fees lenders can charge for Qualified Mortgages.  For example, a loan over $100,000 cannot be a Qualified Mortgage if it has points and fees that are more than 3% of the loan amount.
Protections against mortgage steering:  Brokers who assist borrowers in finding a mortgage are not allowed to steer them into a more costly loan just because it will mean a higher commission for them.
New mortgage servicing rules:  The CFPB rules create a number of new standards mortgage lenders must abide by to protect borrowers from servicing abuses.  State governments may take additional steps as they see fit.   These include:
Giving borrowers billing information in writing (written mortgage statement) with key details such as how much is owed, how much is applied to principal, interest, and escrow; payments made since the last statement; how previous payments were applied; contact information for the servicer; and late payment information.

Promptly crediting borrowers' payments on the day they come in.

Not charging borrowers for insurance they don't need, or over-charging them for force-placed insurance.

Quickly resolving complaints and sharing information.

Working with borrowers who are having trouble paying their mortgage before starting or continuing foreclosure.
"Homeowners and taxpayers paid a steep price for the irresponsible lending practices that triggered the mortgage meltdown," said Pamela Banks, senior policy counsel for Consumers Union.  "These new rules will help curb mortgage lending abuses and ensure that borrowers are treated fairly."
Tips for homeowners and homebuyers about the new mortgage rules can be found on the CFPB's web site.
###
Contact:  Michael McCauley, mmccauley@consumer.org or 415-431-6747, ext 126 or David Butler, dbutler@consumer.org, or Kara Kelber, kkelber@consumer.org, both at 202-462-6262