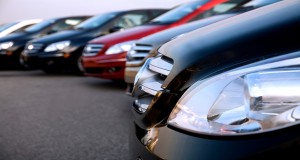 May 9, 2013
New Bill Would Take Recalled Rental Cars Off the Road Until Repaired
WASHINGTON, DC – New legislation introduced today would help keep consumers safe by keeping potentially unsafe rental cars off the road. Consumers Union, the policy and advocacy division of Consumer Reports, praised the bipartisan legislation that would require that rental car companies ground vehicles that are subject to a safety recall until they are fixed. While existing law already prohibits car dealers from selling new cars that are under safety recalls, no laws keep rental car companies from renting these types of vehicles to consumers.
Ami Gadhia, senior policy counsel for Consumers Union said, "Consumers can make sure that their own vehicles are fixed when there are recalls, but consumers may unknowingly be taken for an unsafe ride in rental cars that haven't been repaired. Consumers expect that the vehicles they rent are held to the same safety standards they are when it comes to recalls. This legislation would put the brakes on this practice and make sure that potentially defective cars aren't being rented to unsuspecting drivers."
The Raechel and Jacqueline Houck Safe Rental Car Act was introduced by Senators Charles Schumer (D-NY), Lisa Murkowski (R-AK), Barbara Boxer (D-CA) and Claire McCaskill (D-MO). The legislation is named in memory of Raechel and Jacqueline Houck who were killed by a rental car that was recalled due to a defect in a steering component, which caused an under-hood fire and loss of steering control. The car had not been repaired before it was rented out.  Raechel and Jacqueline were ages 24 and 20.
In addition to consumer and public interest groups, the legislation is supported by all the major rental car companies and the American Car Rental Association, which represents the major rental car companies and most of the smaller rental car companies.
"No family should have to endure the loss that the Houck family faced. This legislation is common sense – either take the steps to repair the recall and keep families safe or keep the rental car off the road," said Gadhia.
###