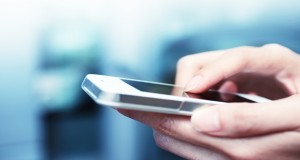 Monday, June 23, 2014
Consumers Union: Leahy-Grassley bill on unlocked phones will help save consumers money, promote wireless choice and competition
WASHINGTON — Consumers Union, the advocacy arm of Consumer Reports, today praised a bipartisan bill introduced in the Senate to restore the ability of consumers to "unlock" their cellphones and switch to another wireless service when their contract expires.
The bill was announced today by Sen. Patrick Leahy (D-Vt.), the chairman of the Senate Judiciary Committee, and Sen. Chuck Grassley (R-Iowa), the committee's ranking member.
Consumers Union has been working with federal lawmakers and regulators to find a solution to restore the right of consumers to unlock their mobile phones, and it commended Sens. Leahy and Grassley for their leadership in moving forward on this legislation.
George Slover, senior policy counsel for Consumers Union, said, "Restoring this right will save consumers money, give them greater choice, and help spur increased competition in both mobile phones and wireless service."
Slover added, "Consumers should not be denied the right to extend the useful life of their mobile devices. Perfectly good mobile devices should not be arbitrarily consigned to gather dust in a drawer or rust in a landfill. When you buy a cellphone, you should be able to carry it over to another network."
***
Media contact: David Butler, dbutler@consumer.org, or Kara Kelber, kkelber@consumer.org, 202-462-6262