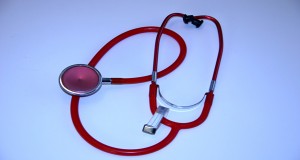 Last week at the Covered California board meeting, it really hit home that we are barreling ahead on the road to reform. In less than 100 days Covered California will begin enrolling millions of Californians in affordable health insurance.  Roughly half of the public is unaware of the basics in the Affordable Care Act, commonly know as Obamacare, so we want to help people get a handle on the benefits and responsibilities under the law.
The first thing you should know is that the law is in effect.  The law was upheld for the most part by the Supreme Court and , in fact, many people are already benefiting from it.  For example, recommended preventive services are free in new plans, and young adults can stay on their parents' plan until they turn 26.  Consumers Union's health reform guide can walk you through the many benefits currently in effect and those beginning January 1, 2014, such as requiring insurers to provide insurance to everyone, regardless of health history.
For most people, the law has not had noticeable effects yet, but big changes are afoot that will make insurance more available and affordable for the more than 50 million uninsured individuals in this country, and the countless others who are under-insured.
On January 1, 2014, two major steps will provide millions of Californians with access to health insurance. First, California legislature's just-approved Medi-Cal expansion and simplification will take effect, affording 1.4 million low-income adults with access to coverage for the care they need.  Second, Covered California, a new marketplace for affordable, high quality private health insurance, will offer coverage, with income-based help paying for premiums for those who qualify. This premium assistance is for people within certain income limits who can't get health insurance through an employer and who don't qualify for Medi-Cal or Medicare.
Premium assistance is available for individuals and families making up to four times the federal poverty level, or $94,200 for a family of four. Premium assistance is based on a sliding scale where individuals with incomes closer to the poverty level will receive bigger credits.  This premium assistance will not come to the individual in the form of a check, but will be sent to your insurer to help lower your insurance bill. If you want to get an idea of what premium assistance you may be eligible for click here.
So that is  a few things you need to know about the new health reform law. While 100 days is the starting point for enrollment, actual coverage begins in 190 days on Jan 1, 2014. Things will be changing rapidly, and for the better, so be sure to stay tuned for more information in the months to come.