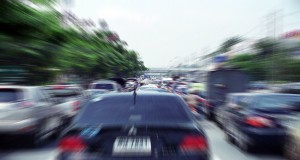 Wednesday, September 6, 2017
WASHINGTON, D.C. – The U.S. House today is considering the SELF DRIVE Act (H.R. 3388), a bill to establish a new legal framework for the testing and deployment of self-driving vehicles. A House vote will take place as soon as this afternoon.
In a letter to House members, Consumers Union, the policy and mobilization division of Consumer Reports, wrote, "While several portions of the SELF DRIVE Act would benefit consumer safety, we are very concerned about other provisions in the bill that would change federal law in ways that would open regulatory gaps and fail to adequately protect consumers from vehicle safety hazards. Accordingly, we do not believe that the SELF DRIVE Act is ready to become the law of the land. The legislation needs critical improvements to ensure that it enhances the safety and security of Americans on our roads."
Consumers Union said some provisions in the bill would put companies and policymakers on the right path regarding self-driving vehicles, which have enormous potential to make roads safer by significantly reducing crashes attributable to driver error. These provisions include a requirement for companies to submit safety assessment certifications for these vehicles to the National Highway Traffic Safety Administration (NHTSA).
However, CU cited several ways in which the bill fails to protect consumers or ensure that self-driving cars actually improve safety. In its letter to the House, CU made recommendations on ways the bill should be strengthened before it becomes law, including:
•             First and foremost, cars must protect occupants in the event of a crash, regardless of whether vehicles are self-driving or not. No exemptions from motor vehicle safety standards should be granted that would undermine impact protection for occupants.
•             Exemptions from federal safety standards should be limited to equipment required exclusively for the driving task that may be fully replaced by automation, and granted only if backed by evidence that a new feature maintains and enhances safety.
•             The overall number of vehicles that can receive safety exemptions should be significantly reduced, and neither the number of exempted vehicles nor the duration of exemptions should be increased without specific safety-related justifications as part of an official, public notice-and-comment process.
•             NHTSA should have access to crash data for all automated vehicles, not just those receiving exemptions, in order to oversee the safety of these cars. Also, the quarterly reporting envisioned by the bill is too infrequent. Cars today already have the ability to quickly send crash data to automakers, and there should be a shorter time frame for reporting to NHTSA. A 15-day deadline for reports would be appropriate.
Consumers Union also said the House bill contains preemption language regarding the legal authority of state and local governments that "could lead to a regulatory vacuum that would put consumers at risk."  While CU commended lawmakers for including data privacy and security considerations in the bill, it said the protections should be significantly stronger. Plus, CU said the House should authorize significantly increased funding in this bill, saying NHTSA—a chronically underfunded agency—needs the additional resources to be able to more effectively fulfill its existing efforts to address persistent driving hazards as well as the requirements in the bill.
The full letter to the House from David Friedman, Director of Cars and Product Policy and Analysis for CU, and William Wallace, CU Policy Analyst, is available online here.