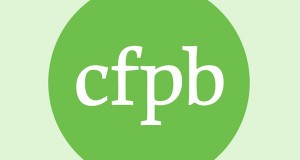 Consumers Union urges lawmakers to oppose financial industry's push to cripple the consumer watchdog
Wednesday, April 26, 2017
WASHINGTON, D.C. – The Financial CHOICE Act, a proposal by Representative Jeb Hensarling (TX), would severely limit the Consumer Financial Protection Bureau's ability to protect consumers and ensure they are treated fairly by banks and other financial firms, according to Consumers Union, the policy and mobilization division of Consumer Reports.  Consumers Union is urging lawmakers to oppose the push by financial industry lobbyists and their allies in Congress to gut the vital consumer watchdog.  The House Financial Services Committee is holding a hearing on the legislation today beginning at 10am ET (2128 Rayburn HOB).
"The CHOICE Act is the wrong choice for lawmakers interested in protecting their constituents from financial scams and rip-offs," Pamela Banks, senior policy counsel for Consumers Union.  "This bill would render the CFPB virtually powerless and leave families vulnerable to unfair and abusive financial practices.  We urge lawmakers in Congress to stand with consumers and reject this special interest attack on this critical financial watchdog."
Representative Hensarling's Financial CHOICE Act would eliminate the CFPB's authority to supervise banks, credit reporting agencies, and payday lenders.  The watchdog would lose its ability to stop unfair, deceptive, and abusive practices.  The bill even blocks the CFPB's authority to conduct education campaigns to help consumers make smarter financial decisions and would prevent the CFPB from making public the complaints it collects from consumers who have been mistreated by financial institutions.
Under the bill, the CFPB would also lose its crucial independence from banking industry control.  The CFPB's director could be fired at will by the President, unlike other banking regulators,    and the agency's budget would be subject to the annual congressional appropriations process, opening it up to further attack by financial industry lobbyists and other opponents determined to undermine the agency and shrink its budget.
The CFPB was established as part of the measures passed by Congress in the wake of the 2008 financial crisis.  The Bureau works to ensure consumers are treated fairly by establishing basic standards that banks and other financial companies must follow and by policing abuses in the marketplace. Since the CFPB opened its doors in 2011, it has won almost $12 billion in refunds and relief for an estimated 27 million Americans who've been defrauded by financial companies.
"The CFPB has been an effective watchdog for consumers that has returned billions of dollars to Americans cheated by shady banking practices, predatory lending, and other financial scams," said Christina Tetreault, staff attorney for Consumers Union.  "This bill is a troubling sign that opponents of the CFPB are determined to cripple the agency's ability to protect consumers."
Contact:  Michael McCauley, mmccauley@consumer.org; 415-902-9537 (cell), 415-431-6747 (office)