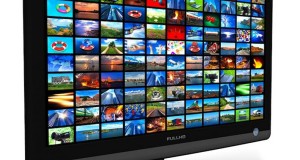 May 21, 2014
PHILADELPHIA, PA – A coalition of organizations and local residents opposing Comcast's proposed merger with Time Warner Cable protested the deal today outside the Comcast investor meeting in Philadelphia.  The groups, which have gathered over 400,000 signatures from people throughout the country opposed to the merger, held a "People's Vote" on the deal and called on it to be rejected.
The petition signatures urge the Federal Communications Commission and the Department of Justice to stop the merger.  If approved, Comcast would control over two-thirds of the country's cable television customers and nearly 40 percent of the high speed Internet market.
"This merger would give Comcast unprecedented power over what we see, how fast we see it, and how much we pay," said Delara Derakhshani, policy counsel for Consumers Union, the advocacy division for Consumer Reports.  "Comcast and Time Warner Cable already rank near the bottom of the latest Consumer Reports' customer satisfaction survey.  Consumers stand to lose big if this merger is approved."  That message was echoed in full page ads today from Consumers Union in the Philadelphia Inquirer as well as Politico and Roll Call in Washington, D.C.
"Comcast's service in Philadelphia is a great reason why they should not be allowed to expand," said Bryan Mercer, co-Executive Director of the Media Mobilizing Project, which launched the CAP Comcast! Campaign earlier this year to hold Comcast accountable in Philadelphia as it renegotiates its franchise to sell services in its hometown. "If they merged with Time Warner Cable, their high prices, bad record of service to low income communities, and outsized political power would expand even more."
"When Comcast promised working families in Philadelphia that we could get discounted internet services, that should have been a promise we could trust," said Dawn Hawkins of Action United, which has been organizing for a redo of the Comcast Internet Essentials program, which provides discounted internet to families with students enrolled in the free or reduced price lunch program. "But when I applied, Comcast held a ten-plus year old bill against me and kept my family offline. Comcast should not be able to merge with Time Warner Cable, and push broken promises for families instead of affordable internet for everybody."  Across the country, only a small fraction of eligible families have been enrolled in the program.
Comcast also owns a valuable stream of programming from its previous merger with NBCUniversal – including cable channels, news networks, locally owned broadcast stations, and production and content development operations.  As a result, the merger would give Comcast the ability and incentive to exact higher "admission tolls" from programming and content producers seeking to reach all those consumers, and to look for ways to make it more difficult and costly for rivals to enter the market.  Programming and content producers could be forced to raise prices, cut corners on quality, go out of business, or not enter in the first place.  All of these results would be at the expense of consumers, and programming diversity and innovation.
"This merger should be inconceivable," said Todd O'Boyle, Director of Media and Democracy for Common Cause.  "Creating a national cable monopolist with unprecedented gatekeeper control over how Americans connect and communicate will hurt consumers, innovation, and free expression online."
"While Comcast executives are spinning this deal as a positive before investors in Philadelphia and bureaucrats in Washington, the rest of the country isn't so easily fooled," said Mary Alice Crim of Free Press. "For us this merger means sky-high prices, lousy customer service and too few companies controlling the future of communications in the United States. It's time regulators in Washington ignored the lobbyists, listened to the public and rejected the Comcast-Time Warner Cable merger outright."
"People of color can ill afford another Comcast merger at a time when the cable bills are rising and when the need to own their own representations in media are so critical", said Steven Renderos, National Organizer with the Center for Media Justice.  "Comcast has a history of unpopularity with its customers and a track record of using its lobbying prowess at the local, state and federal level to get what it wants.  Today our communities are pushing back to say: No to this mega merger."
The over 400,000 petition signatures calling on the FCC and Justice Department to oppose the merger were gathered by Common Cause, Consumers Union, DailyKos, Demand Progress, Free Press and Working Families.
Contact:  Michael McCauley, Consumers Union, mmccauley at consumer.org or 415-902-9537 (cell); Hannah Sassaman, Media Mobilizing Project, hannah at mediamobilizingproject.org, 267-970-4007;