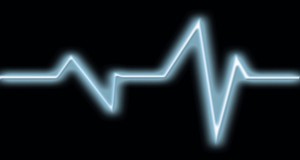 Wednesday, September 13, 2017
Latest Bill is a Misguided Distraction from Ongoing Productive, Bipartisan Efforts
WASHINGTON, D.C. — Consumers Union, the policy and mobilization arm of Consumer Reports, today strongly opposed the Graham-Cassidy-Heller-Johnson proposal, the latest effort to repeal the Affordable Care Act. This bill would leave tens of millions uninsured and fundamentally restructure and gut the Medicaid program. It would also allow states to waive key consumer protections and coverage requirements.
Betsy Imholz, Special Projects Director for Consumers Union, said, "The Graham-Cassidy bill is the third strike in this losing game of repealing the Affordable Care Act. Just like its predecessors, this plan would leave tens of millions uninsured, threaten key consumer protections and coverage requirements, and fundamentally alter Medicaid by drastically cutting funding and shifting billions of dollars of healthcare costs onto states and consumers. This is just another version of the previous failed proposals that were not only rejected by the majority of Americans, they were rejected by the Senate itself."
Graham-Cassidy's plan would eliminate the Affordable Care Act's Medicaid expansion funding and Marketplace subsidies, replacing them with block grants whose distribution formula means that states with the most consumers at risk of losing coverage would be the most deeply impacted. These block grant would not keep up with the rate of healthcare inflation and would gradually phase out by 2026.  The plan would also change Medicaid's current federal-state financial partnership to a per capita cap—a deep​ cut​ to Medicaid that threatens healthcare for seniors, people with disabilities, veterans, military families and 30 million children, among others.
Consumers Union urged lawmakers to reject this latest partisan proposal and stay focused on bipartisan efforts in Senate committees to stabilize and strengthen the insurance markets. The consumer group recently sent policy recommendations to the Senate HELP and Senate Finance Committees in advance of their bipartisan hearings on stabilization and cost and coverage.
Imholz said, "What's more disappointing is that this misguided effort is a distraction from the productive, bipartisan efforts underway in the Senate to pass real solutions to stabilize and strengthen the insurance markets. Without action from Congress to correct the uncertainty they've helped create in the market, consumers will face fewer insurance choices with much higher price tags. Now is the time to move forward together, not to revert back to the previous partisan path."