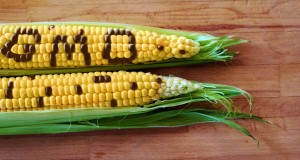 May 6, 2014
GMO LABELING BILL PASSES ASSEMBLY'S CONSUMER AFFAIRS COMMITTEE
MOMENTUM GROWS IN EFFORT TO ENSURE FAMILIES KNOW WHAT'S IN THEIR FOOD
Public Interest Groups and Consumers' Rights Advocates Applaud Bill's Passage
ALBANY, N.Y. – The Assembly's Committee on Consumer Affairs and Protection today passed with nine votes bill A.3525 to require the labeling of genetically modified foods. Despite significant lobbying by corporate special interests, intense organizing by environmental and consumer advocates–including rallies and direct constituent communications–helped ensure the bill made it through committee.
"After months of hard work and despite the best efforts of lobbyists for the industry whose goal it was to 'kill this bill in committee,' I am pleased that my GMO bill was successfully reported out of the Committee on Consumer Affairs," said Assemblymember Linda B. Rosenthal (D/WF-Manhattan). "The vast majority of New Yorkers want to know what is in the food that they feed to their families, and today New York State is one step closer to making mandatory GMO labeling a reality. I look forward to continuing to work with the advocates and my colleagues in the Assembly to bring this bill to the floor for a vote."
"This is a key step forward. More than 60 foreign countries require GMO labeling, and New York should too. Genetically engineered foods are simply different, and consumers want to be informed," said Michael Hansen, PhD, senior scientist with Consumers Union, the advocacy arm of Consumer Reports.
"Just like the labeling of nutrition details and calorie counts, the labeling of GMO foods is a right that consumers deserve and expect," said Alex Beauchamp, Northeast Region Director at Food & Water Watch. "We're very pleased with today's vote, and now we're calling on Assembly leadership to similarly stand up for New Yorkers' right to know what they're eating."
The bill requires the labeling of foods that have been produced with genetic engineering, providing consumers with basic information about what's in their food and how it's made. This will allow consumers to make informed choices when deciding what to eat and feed their families. There is currently no requirement for food producers to label foods that have been genetically modified.
"I commend the members of the Assembly's Committee on Consumer Affairs and Protection who listened to the thousands of phone calls and emails that have poured in from constituents throughout the state. We all eat food, and we all should have the right to know what we're eating. We're now one step closer to realizing that right," said Stacie Orell, Campaign Director of GMO Free NY.
"We applaud Chairman Dinowitz and the Consumer Affairs Committee for their thorough review of the bill and for listening to all sides on the issue of labeling genetically engineered food," said Laura Haight, senior environmental associate at NYPIRG. "Now that the Consumer Affairs committee has given it the green light, we urge Speaker Silver to move this bill quickly through the committee process and on to the Assembly floor for a vote this year."
"NOFA-NY congratulates the Assembly's Consumer Affairs Committee on this first important step to a more sustainable food system by passing this labeling bill. Our members–both farmers and consumers–feel strongly that GE crops create environmental risks that may be irreversible, present consumer health concerns that have not fully been researched, and put the integrity of the organic market at risk by jeopardizing the organic farmers' right to farm," said Elizabeth Henderson, Co-Chair of the NOFA-NY NY Policy Committee.
GMOs are foods produced through genetic engineering. Genetic engineering is a technique for moving DNA from one living thing to another, not just within a species, but between species and even between the plant and animal kingdoms, in order to express a desired trait. Virtually all GMO crops on the market have been engineered to be pest-resistant (by producing their own pesticide), herbicide-tolerant (by being able to survive repeated sprayings with toxic weedkillers such as Roundup), or both. Large food corporations claim that GMO foods are safe to eat. However some research suggests that some of them may pose health risks. Unlike European countries, the US FDA does not require any mandatory premarket safety review of GMO foods. Thus the safety of those on the market is in doubt.
Americans overwhelmingly support the labeling of genetically modified foods, with a 2013 New York Timespoll showing 93% of respondents in favor. Yet giant food corporations have blocked consumers from having this basic information by fighting against efforts across the country to require such labeling. In 2012, Monsanto and groups representing the food industry spent $46 million to defeat a California ballot initiative requiring GMO labeling. In 2013, they spent $22 million to do the same in the state of Washington. Last year, some of the same forces intensely lobbied members of the Assembly's Consumer Affairs and Protection Committee, some of whom ended up changing their votes, leading to the legislation's defeat.
Over 64 countries – including the European Union, Australia, Japan, China, Russia and India – already require GMO labeling. Maine and Connecticut have passed laws that require other states to act before they go into effect, but 25 other states are considering legislation. The Vermont legislature recently passed a bill to mandate labeling and Governor Peter Shumlin has publicly pledged to sign it on May 8th.
###
Contact: Naomi Starkman, (917) 539-3924, nstarkman@gmail.com