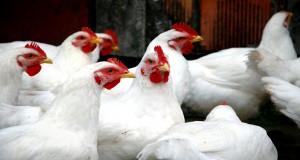 Thursday, September 12, 2013
Gillibrand Bill Would Help Strengthen Meat and Poultry Safety, Better Protect Consumers
WASHINGTON, DC – Senator Kristen Gillibrand today introduced new legislation, the Safe Meat and Poultry Act, aimed at reducing foodborne illness caused by contamination of meat and poultry. A recent GAO report that found that the Food Safety and Inspection Service at the U.S. Department of Agriculture (USDA) was moving forward with a plan to increase line speeds and reduce the number of government inspectors in poultry plants without proper data collection and evaluation.
"Too many consumers in this country continue to fall sick due to foodborne illness. This important legislation is a comprehensive approach to updating meat and poultry safety legislation," said Ami Gadhia, senior policy counsel for Consumers Union, the policy and advocacy division of Consumer Reports. "We are pleased that Senator Gillibrand is addressing ways to reduce dangerous pathogens in the meat and poultry supply.  Reducing these pathogens is a critical step in protecting public health and improving the safety of our meat and poultry."
In order to better target and reduce the number of illness-causing pathogens in the nation's meat and poultry, the bill would create mandatory pathogen reduction performance standards and expand the authority of the USDA to regulate new pathogens. In addition, the bill also looks to better notify consumers concerning recalls of contaminated products.
Consumer Reports' testing results – published in the June 2013 issue of the magazine – found reason for concern when it comes to ground turkey.  In our first-ever lab analysis of ground turkey bought at retail stores nationwide, more than half of the packages of raw ground meat and patties tested positive for fecal bacteria. Some samples harbored other germs, including salmonella and staphylococcus aureus, two of the leading causes of foodborne illness in the U.S. Overall, 90 percent of the samples had one or more of the five bacteria for which we tested.
"Simply put, consumers deserve to know that the meals they're putting on the table are safe for their families. That is why Consumers Union strongly supports Senator Gillibrand's bill," said Gadhia.
###
Contact: Kara Kelber, kkelber@consumer.org, 202-462-6262