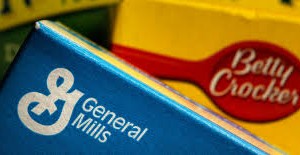 March 18, 2016
General Mills Plan to Label All Products Containing GMOs Represents
A Major Win For Consumers' Right to Know What's In Their Food
WASHINGTON, D.C. – The announcement today by General Mills that it plans to label all of its products containing GMOs represents a major win for consumers' right to know what's in their food, according to Consumers Union, the policy and advocacy division of Consumer Reports.  General Mills is now the second major food company to agree to label products with these ingredients after Campbell Soup made a similar commitment in January.
The announcement comes on the heels of a big victory for GMO labeling this week when the Senate failed to reach cloture for a vote on a bill to block state GMO labeling laws and implement a voluntary GMO labeling program.  A mandatory GMO labeling law is set to go into effect in Vermont in July.
Jean Halloran, Director of Food Policy Initiatives for Consumers Union, said, "Consumers have made it overwhelmingly clear that they want to know whether the foods they eat contain GMOs.  We commend General Mills for understanding that consumers care about whether their food is genetically engineered, and deciding to provide that information. This is an important step forward and we hope other companies will follow their lead and that of Campbell Soup."
Consumers Union has long called for mandatory on-package national labeling for GMOs. And consumers have continually voiced support for GMO labeling. A December Mellman Group poll commissioned by Consumers Union and a coalition of consumer and environmental groups found that nine in 10 Americans support mandatory labeling of products with genetically engineered ingredients.
###
Consumers Union is the public policy and advocacy division of Consumer Reports.  Consumers Union works for health reform, food and product safety, financial reform, and other consumer issues in Washington, D.C., the states, and in the marketplace. Consumer Reports is the world's largest independent product-testing organization.  Using its more than 50 labs, auto test center, and survey research center, the nonprofit rates thousands of products and services annually.  Founded in 1936, Consumer Reports has over 8 million subscribers to its magazine, website, and other publications.