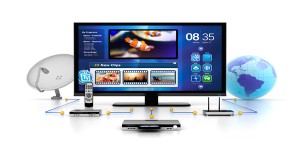 Wednesday, March 11, 2015
FTC files complaint against DirecTV for deceptive advertising
WASHINGTON, D.C. — The Federal Trade Commission today charged satellite TV provider DirecTV for deceptively advertising a discounted one-year programming package without clearly disclosing the package requires a two-year contract.  The FTC said the cost of the package increases by up to $45 more per month in the second year, and customers could get hit with early cancellation fees of up to $480 if they cancel before the end of the two-year period.
Delara Derakhshani, policy counsel for Consumers Union, said, "You can just imagine the TV ad: 'I'm Rob Lowe, and here's the price you'll pay for DirecTV. And I'm Hidden-in-the-Fine-Print Rob Lowe, and we're actually going to jack up your bill.'
"DirecTV tells you you'll pay a certain price, without being upfront about the big price hike and the two-year commitment in store for you.   You can't get out of the deal without paying hefty penalties.  This was not an isolated incident.  The FTC complaint details how these problems with DirecTV have been cropping up for years.
"We're glad the FTC is going after these kinds of deceptive and misleading offers.  The price you see in the ad ought to be the price you pay, and if it's not, the company should be the one that gets penalized, not the customer.
"You deserve to know exactly what you're going to pay down the line before you get your first bill.  Too often, consumers are told one price only to find unexpected fees and rate hikes over the course of their relationship with a provider," Derakhshani said.
***
Media contact: David Butler, 202-462-6262, dbutler@consumer.org