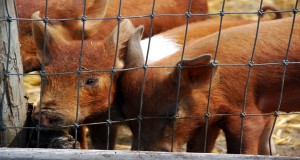 October 3, 2013
Statement by Consumers Union on FDA Decision to Initiate Formal Withdraw of Approval of Three Arsenic-Based Animal Drugs
Dr. Urvashi Rangan, Director of Consumer Safety & Sustainability at Consumer Reports, today responded to the U.S. Food & Drug Administration's (FDA) recent decision to rescind approval for three of the four arsenic drugs that had been used in animal feeds at the request of the companies that market them.
"We applaud the FDA for this important action towards safeguarding public health and largely curtailing the deliberate introduction of arsenic into the feed and food supply. Consumers Union, the public policy arm of Consumer Reports, continues to press the government to ban all uses of arsenic in the environment and food supply."
The drugs, roxarsone, carbarsone, and arsanilic acid, can been used in the daily feeding of chickens, turkeys, and pigs to prevent disease, increase feed efficiency, and promote growth. FDA is reviewing and evaluating the only remaining approved arsenic-based animal drug, nitarsone. Consumers Union believes that nitarsone, similar in chemistry to roxarsone, should also be withdrawn.
Consumer Reports has focused on arsenic in the food supply for several years, conducting risk assessments and educating the public about the long-term health effects., In 2011, Consumer Reports found high levels of arsenic some juice products. Last year, it found substantial levels of arsenic in rice. Poultry litter is used as fertilizer for many crops and is used as an ingredient in animal feed itself.
# # #
Contact:
Naomi Starkman, 917.539.3924 -c