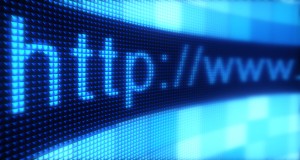 Wednesday, April 26, 2017
WASHINGTON, D.C. — FCC Chairman Ajit Pai today detailed plans to rollback critical net neutrality rules in a speech in Washington, D.C. The proposal would declassify the internet as a public utility and ultimately do-away with the Open Internet Order put in place to ensure that the internet remains an open marketplace and limit internet providers from favoring or discriminating against traffic that goes over their networks.
Below is a statement from Jonathan Schwantes, senior policy counsel for Consumers Union, the policy and mobilization arm of Consumer Reports:
"Doing away with net neutrality rules could ultimately mean doing away with the internet as we know it. Net neutrality rules keep the internet open for all and ensure consumers can access the websites and apps they – not their internet service provider – choose.  Rather than leveling the playing field to spur competition and innovation, Chairman Pai's proposal would allow a select few corporations to choose winners and losers.
"The only way to ensure that all content is treated equally is to keep the the internet classified as a public utility. In this digital age, where individuals and businesses rely on the internet every day, it should no longer even be a question. Voluntary commitments from broadband providers to adhere to net neutrality 'principles' are simply not a substitute — especially when there would be no cop left on the beat with the authority to ensure providers stick to their promises.
"Millions of consumers voiced their support for net neutrality rules — the flood of public comments literally crashed the FCC's website. Now we need the new Chairman to pay heed to the voice of the people, not just the voices of corporations.
"We will continue to fight for an open internet because it is essential to free speech, free access to information, and innovation and economic growth.  Consumer activism was key to getting these rules passed and will be just as important, if not more, in protecting them now. We urge all consumers to make their voices heard and oppose these efforts. "
Consumers Union, the policy and mobilization arm of Consumer Reports, has been an ardent supporter of net neutrality rules. The consumer group continually worked to get the rules passed and filed an amicus brief in favor of the rules to the U.S. Appeals Court for the D.C. Circuit, which upheld the rules in 2016.