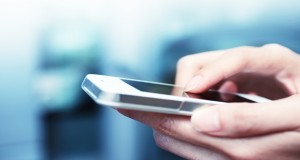 Tuesday, September 10, 2013
FCC Announces Voluntary Interoperability Agreement: Consumers Union Statement
WASHINGTON, DC – Acting Chairwoman of the Federal Communications Commission (FCC) Mignon Clyburn today announced a voluntary industry agreement between AT&T and smaller wireless companies that aims to address interoperability in the lower 700 MHz band and increase options for consumers. The agreement makes it possible for AT&T customers to keep their devices if they switch to certain smaller wireless carrier.
Consumers Union, the policy and advocacy division of Consumer Reports, a long-time proponent of interoperability, praised the announcement as a good step in addressing consumers' desire to carry their handset from one carrier to another.
Delara Derakhshani, policy counsel for Consumers Union, said, "Today's announcement means that consumers, especially those in rural areas, will have more choice when it comes to their wireless devices. Not only will this foster competition and choice when it comes to selecting a wireless carrier, but consumers will see more devices to choose from when considering a smaller or rural carrier. Today's announcement helps consumers by creating a more robust wireless market."
"We have had long-standing concerns about the lack of interoperability among wireless networks. Customers nationwide continue to be unable to freely move from one carrier to another if they are unhappy with their current wireless service provider. In order to offer all consumers more choice, we urge the FCC to work towards broader interoperability across the entire 700MHz band and restore the right for consumers to unlock their phones so they can more easily switch carriers," said Derakhshani.
###
Contact:  David Butler, dbutler@consumer.org, or Kara Kelber, kkelber@consumer.org, 202-462-6262