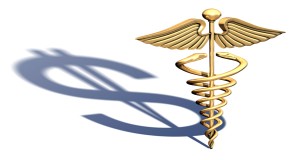 Thursday, October 12, 2017
WASHINGTON, D.C. — President Trump today signed an executive order that would allow the sale of association health insurance plans with minimal coverage requirements in the individual and small group insurance markets. These loosely regulated plans don't have to comply with certain consumer protections and benefit rules included in the Affordable Care Act. The order would also roll back restrictions on short-term health insurance plans, allowing insurers to sell stopgap policies as year-long, renewable coverage.
Consumers Union, the policy and mobilization division of Consumer Reports, strongly opposes the introduction of substandard health plans and warned that the move would dramatically destabilize and fragment the health insurance market.
Betsy Imholz, Special Projects Director for Consumers Union, said, "While this executive order claims to help improve consumers' access to affordable care, it would have the exact opposite effect. Allowing insurers to sell substandard association health plans that aren't required to cover basic services and benefits will further fragment and destabilize the insurance markets as a whole. This action splits the market into two, pitting the healthy against those with preexisting conditions and life-threatening illnesses — but ultimately both groups lose in this new scheme.
"Expanding the sale of these association health plans means the growth of junk insurance — coverage that may seem affordable to consumers but actually covers very little, potentially leaving them on the hook for huge out-of-pocket costs. And turning short-term plans, intended to be minimum stop-gap solutions to bridge periods without comprehensive coverage, into long term renewable coverage only exacerbates this problem.
"This is yet another action that undermines the good bipartisan efforts in the Senate to actually strengthen and stabilize the health insurance markets. Consumers deserve better. Every public health stakeholder group — from insurers, to providers, hospitals, patient and public interest groups — has warned that this type of action would hurt the markets and consumers. It's time for regulators to listen and let the Senate finish their work."