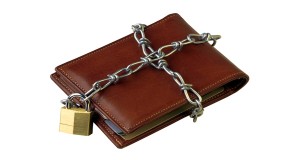 Tuesday, October 3, 2017
WASHINGTON, D.C. – As Congress holds its first hearings on the Equifax security breach, Consumers Union, the policy and mobilization division of Consumer Reports, is urging lawmakers to take long overdue action to protect the sensitive personal information of American consumers.
In a letter to members of the House and Senate, Consumers Union said lawmakers must make data security a national priority and pass legislation that would require companies to adopt reasonable practices to ensure the safety of consumer credit data.
"For too long, inadequate federal laws have allowed companies to collect and profit from the use of consumers' personal information, without consumers' knowledge or control, and without the incentives to properly steward that information and protect it from criminals. Given the unprecedented level of data collection in today's marketplace, and emergence of new privacy threats every day, now is the time to ensure that all Americans have the data protections they deserve," the letter said.

Consumers Union said Congress should pass a law to put establish these essential consumer protections:

• Strong data security and data breach notification requirements for companies
• Free security freezes, and better access to fraud alerts for consumers
• Stronger controls over the sensitive data that credit bureaus collect and use
 
The full letter from Consumers Union to Congress is online here. Consumers Union's petition to Congress in support of data security reforms is available at consumersunion.org/equifax.

Former Equifax CEO Richard Smith will testify at a House subcommittee hearing on Tuesday, the first of several hearings this week. Before Smith stepped down, Consumers Union called on the executive to take several steps to make consumers whole, saying the company's initial response to those affected was "wholly inadequate."

Consumers Union's guide to security freeze protection is available here. Consumer Reports' recent look at opting for a credit freeze is here.
***
Contact: David Butler, dbutler@consumer.org, 202-462-6262
Consumers Union is the policy and mobilization division of Consumer Reports.  Consumers Union works for health reform, food and product safety, financial reform, and other consumer issues in Washington, D.C., the states, and in the marketplace. Consumer Reports is the world's largest independent product-testing organization.  Using its more than 50 labs, auto test center, and survey research center, the nonprofit rates thousands of products and services annually.  Founded in 1936, Consumer Reports has over 8 million subscribers to its magazine, website, and other publications.