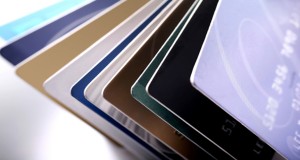 Wednesday, May 8, 2013
Consumer Union Urges Local Governments to Avoid Unfair Prepaid Card Practices 
Group Raises Concerns About Fees And Weak Protections As Cities Begin Launching Prepaid Debit Cards
SAN FRANCISCO, CA – Consumers Union, the policy and advocacy arm of Consumer Reports, urged city governments today to avoid issuing prepaid cards that come with high fees and weak consumer protections.
Consumers Union is raising concerns about unfair prepaid card practices after the city Oakland, California recently launched a municipal identification card coupled with a prepaid card that came with a number of costly fees.  Other cities, including Los Angeles and Richmond, California, are in the process of developing their own prepaid cards.
In letters sent to the League of Cities and the International City/County Management Association, Consumers Union called on local governments to keep fees to a minimum and provide cardholders with the same strong protections they get with traditional debit card.
"Prepaid cards can come with a long list of fees and don't provide the kind of federally guaranteed safeguards consumers need to protect their money," said Michelle Jun, senior attorney for Consumers Union, the policy and advocacy arm of Consumer Reports.  "If cities want to endorse and offer prepaid cards, they should ensure consumers get a fair deal by keeping fees low and providing strong protections against mistakes and fraud."
When Oakland first introduced its card, it was widely criticized because it came with numerous fees, including a $2 fee if the user enrolled the card for federal benefits like social security income or unemployment benefits and $1 for every time those benefits are loaded onto the card; as well as a 75 cent fee every time the card is used to make a purchase.  Since the card was launched, Oakland has eliminated the fees associated with loading the card with federal or state benefits and has capped the transaction fees at $12.50 per month.  But consumers are still assessed a $2.99 monthly fee; $1.50 for using in-network ATMs; $1.75 for every call to customer services; and a $1 fee for loading the card at Western Union.
In addition to paying numerous fees, consumers using prepaid cards could end up losing money if their cards are lost or stolen and used to make fraudulent purchases. That's because they are not protected by federal regulatory and statutory safeguards that enable debit card users to recover their money. If a consumer with a traditional debit card contacts a bank about a lost or stolen card within two business days, liability is limited up to $50 (or up to $500 if the consumer makes the report after two business days).
In addition, prepaid card users may not have the same FDIC guarantee as bank account holders that they'll be able to recover all of their money in the event of a bank failure. Even if the prepaid card web site displays the familiar FDIC logo, it's not always clear whether the cardholder will be able to recover the full amount on the card or a portion shared with other prepaid cardholders.
Consumers Union outlined a number of issues that cities and local transportation authorities that are considering prepaid cards should keep in mind, including:
Provide Transparent Terms, Including Fee Information:  Consumers should be provided information about fees and other terms before signing up or applying for a prepaid card.  Fee information should be provided in a simple, straightforward manner in the primary language of the prepaid cardholder and easily accessible online and on a mobile device.
Provide Favorable Fee Schedules:  Fees should be limited to a low monthly fee.  No fees should be charged for withdrawing cash from in-network ATMs, making purchases, contacting customer service, checking balances, direct deposit, inactivity, or for declined transactions.
Provide Strong Consumer Protections:  Prepaid cards should receive full protection under the federal Electronic Funds Transfer Act for disputing merchant errors and fraudulent transactions, and each account should be federally insured up to $250,000.
"Cities that offer prepaid cards should not nickel and dime consumers with an endless list of fees and make sure the get the strong protections they deserve," said Jun.
###
 Contact:  Michael McCauley, mmccauley@consumer.org or 415-902-9537 (cell) or 415-431-6747, ext 126