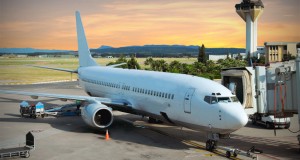 Tuesday, March 19, 2013
Consumers Union to raise concerns about American Airlines-US Airways merger's potential impact on consumers today at Senate hearing
WASHINGTON, D.C. —  At a Senate hearing on the proposed merger of American Airlines and US Airways to be held today, Consumers Union, the advocacy arm of Consumer Reports, will raise concerns about the deal's potential impact on consumers.
William J. McGee, travel and aviation consultant for Consumers Union, has noted, "With each mega-merger in the airline industry, we've been told competition will be enhanced and consumers will be better served, and each time this has not happened."
Consumers Union is concerned that the proposed merger – which would be the fifth among major network airlines since 2001 — could mean fewer flights and fewer choices for consumers, plus higher fares and lower quality of service.  The nonprofit organization has concerns that more consolidation could make it even harder for low-cost airlines to compete effectively, and push the biggest airlines further into 'too-big-to-fail' territory.
"There is no substitute for competition to keep an airline from raising fares and reducing service.  A merger of this magnitude can dramatically change the structure of the market and fundamentally alter profit-making incentives, in ways that take those incentives further away from keeping fares low and improving service.  The Justice Department needs to take a hard look at this deal," McGee said.
At today's hearing held by the Senate Judiciary Subcommittee on Antitrust, Competition Policy, and Consumer Rights, Consumers Union's McGee will testify as part of a panel of witnesses that includes the CEOs of American and US Airways, as well as a member of the American Antitrust Institute.