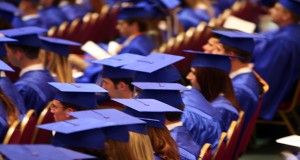 Wednesday, January 14, 2015
Consumers Union: Scorecard for campus banking products will help schools find good partners, promote better deals for students
WASHINGTON —  The Consumer Financial Protection Bureau today proposed a new tool to help colleges compare and grade financial institutions when considering partnerships for campus banking products.
The proposed tool, labeled the "Safe Student Account Scorecard," is designed to help schools avoid bad deals with companies that provide checking and prepaid accounts on campus.   These accounts may be saddled with hidden fees and other traps that hurt students, while the schools collect bonuses and other benefits from the institutions.
Consumers Union, the advocacy arm of Consumer Reports, provided input to the CFPB in crafting this proposed scorecard, which would help colleges get upfront information about fees, features, and sales tactics before agreeing to a sponsorship.
Suzanne Martindale, staff attorney for Consumers Union, said, "We need to raise the bar for campus banking products, so students aren't hit with surprise charges and abusive penalties .  When a school promotes these accounts to its students, that carries a lot of weight and influence, and the students deserve accounts that are safe and affordable."
Pamela Banks, senior policy counsel for Consumers Union, said, "This tool can make a real difference in helping schools find a good partner that will treat students fairly and honestly.  This is part of a larger effort to clean up a system that promotes financial products that are aggressively marketed to students, but wind up eating away at the limited funds they depend on to go to school."
In 2014 Consumers Union issued a report by Consumer Reports on campus banking products and the hurdles that students face in getting clear information and accounts that meet their needs.  Consumer Reports reviewed campus banking products offered by nine different financial firms to compare their terms and calculate their average costs.  The investigation found that:
Frequent use of these accounts can lead to high annual fees.  Most of the accounts examined would cost heavy users more than $250 per year, unless they took extra steps to avoid out-of-network ATMs and avoided making PIN-debit purchases if fees apply.
Infrequent use of most of the accounts reviewed can result in low or no fees, provided that the student can avoid out-of-network ATM transactions and meet the requirements for waiving any monthly maintenance fees.
Point-of-sale PIN fees, high overdraft fees and high out-of-network ATM fees all contribute substantially to increased costs for heavy users.  Accounts that offer ATM reimbursements, however, can mitigate some costs.
Fees varied from one campus to the next, and obtaining fee schedules was often difficult.
The CFPB is seeking comments on the draft scorecard before a March 16 deadline.  The bureau has more information available at: www.consumerfinance.gov/students/request-for-information-regarding-an-initiative-on-safe-student-banking/
***
Media Contact: David Butler, dbutler@consumer.org, 202-462-6262