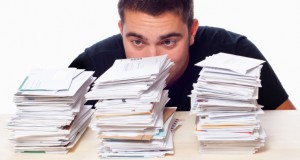 Thursday, October 16, 2014
Consumers Union: New report on private student loans by CFPB highlights serious problems for struggling borrowers
WASHINGTON – A new report on private student loans by the Consumer Financial Protection Bureau found that borrowers are being driven into default because private lenders are not providing affordable options for modifying loans.  Private lenders are also failing to provide basic information to consumers on ways to avoid default, the report said.  The CFPB analyzed more than 5,300 private student loan complaints collected between Oct. 1, 2013 and Sept. 30, 2014 in preparing the report.
Consumers Union, the advocacy arm of Consumer Reports, said the report paints a grim picture of the growing student-loan crisis and the struggles of private student loan borrowers due to the lack of flexibility offered by lenders and servicers.
Suzanne Martindale, staff attorney for Consumers Union, said, "This report makes it brutally clear how tough and inflexible the terms for private student loans can be.  More flexible payment plans and better information upfront would help people navigate this incredibly complicated system and get out from under these crippling debts."
Pamela Banks, senior policy counsel  for Consumers Union, said, "The findings underscore how badly we need lawmakers and regulators to provide stronger consumer protections for private student loan borrowers. Students need to be aware of all of their options for financing their education, including federal loans that may be cheaper and safer."
The CFPB today also announced new tools to help borrowers, including a sample letter for consumers to edit and send to their student loan servicer to request lower monthly payments and information on repayment plans. The bureau is also offering a sample financial worksheet to help people manage their student loans, as well as the CFPB's Repay Student Debt tool, which helps borrowers navigate through their options.
***
Contact: David Butler, 202-462-6262, dbutler@consumer.org, or Michael McCauley, 415-431-6747. mmccauley@consumer.org