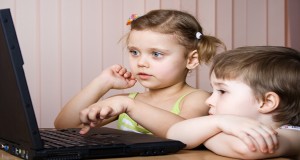 Monday, July 1, 2013
Consumer Union: New FTC rules will better protect children online
Starting today, new COPPA amendments require web sites to get explicit parental permission before collecting personal info from kids under 13
WASHINGTON, D.C. – Consumers Union, the policy and advocacy arm of Consumer Reports, praised the Federal Trade Commission (FTC)'s new rules to protect children online, which officially take effect starting today.
The FTC's amendments to the Children's Online Privacy Protection Act (COPPA) provide stronger safeguards for kids, including the requirement that a website may not collect personal information from a child under the age of 13 until it gets verified consent from the child's parent.
Delara Derakhshani, policy counsel for Consumers Union, said, "These are important new tools for parents and children.  The ways that children use the Internet have changed enormously since COPPA became law in 1998 and took effect in 2000.  Kids engage in online media at earlier ages, and companies have greater access to children's personal information through social networks, mobile apps, and gaming.  The new rules put stronger protections in place that are aimed at a wider variety of digital media.  They help bring much-needed clarity to what's considered 'personal information,' as well as the rights and responsibilities for parents to protect their children."
The FTC has a new, updated guide for parents called "Protecting Your Child's Privacy Online" that explains what COPPA is, how it works and what parents can do to help protect their children's privacy online.
The Center for Digital Democracy also has a guide to help parents understand and use the new rules.  The guide is available online here.
CONTACT: David Butler, dbutler@consumer.org, or Kara Kelber, kkelber@consumer.org, 202-462-6262