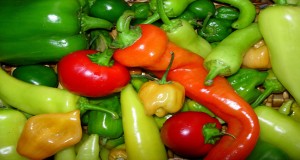 Thursday, June 20, 2013
Consumers Union: House Farm Bill Amendment Would Cripple Food Safety Reforms
WASHINGTON, DC – An amendment to the farm bill passed by the House of Representatives late Wednesday night would "cripple" implementation of crucial food safety reforms, said Consumers Union, the policy and advocacy division of Consumer Reports.  The amendment, offered by Rep. Dan Benishek of Michigan, would postpone the implementation of all new provisions of the Food Safety Modernization Act for both farmers and food processors until the Food and Drug Administration (FDA) conducts an extensive study on their potential economic impacts.
The consumer group called the amendment a step backwards in the effort to proactively prevent foodborne illness outbreaks.
Jean Halloran, Director of Food Policy Initiatives at Consumers Union said, "The Food Safety Modernization Act was passed with bipartisan support to be a proactive solution to the growing problem of food contamination. This amendment calling for further study cripples its implementation. Delaying implementation of this law returns the FDA to reacting to outbreaks after a product winds up in stores or your kitchen, rather than preventing food-safety problems before people are hurt.
"In the summer of 2011, 33 people died because of listeria on cantaloupes, which could have been prevented if these new rules had been in effect and enforced. Millions are still getting sick every year from foodborne illness. Consumers simply cannot afford to put new food safety rules on hold while FDA engages in more study. We hope that lawmakers will consider the public health implications of this amendment and reject it as this legislation moves forward," Halloran said.
###
Contact:  Kara Kelber, kkelber@consumer.org, 202-462-6262