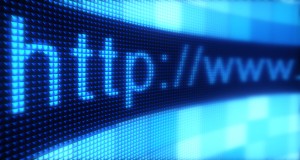 Thursday, February 26, 2015
Consumers Union: FCC Vote for Net Neutrality a "Huge Win" for Consumers in the Battle to Keep the Internet Open
WASHINGTON, D.C. – The Federal Communications Commission made history today as commissioners voted 3-2 in favor of strong net neutrality rules to keep the Internet free and open.
For years, Consumers Union, the advocacy arm of Consumer Reports, has pushed for rules to ensure that Internet users can access the websites, apps, and other online content they choose, without their Internet service providers playing gatekeepers that charge some sites for special treatment, while other sites are saddled with slower speeds and second-class status.
The rules approved today will preserve a level playing field for competitors online, whether they are big companies like Amazon or small, start-up businesses.  The rules increase the FCC's authority to oversee Internet service providers as common carriers, such as traditional telephone service, using Title II, a provision of the Communications Act.
Ellen Bloom, senior director of federal policy for Consumers Union, said, "It would be hard to overstate how big of a deal this is for consumers and the future of the Internet.  It's a huge win after years of fierce debates and massive opposition from the biggest providers of Internet service."
Bloom said, "We're not out of the woods yet.  We're into the woods, really.  We expect opponents to look for every angle they can to stop these rules, whether in court or in Congress.  It should be obvious, with the millions of people who spoke out in favor of these rules, that the battle should end now.  We're going to keep the pressure on to preserve these consumer protections."
Bloom said she was especially pleased the FCC rules would cover wireless Internet providers as well as wired Internet service.  "As more people rely on mobile devices to access the Internet, extending these rules to wireless is absolutely critical,"  she said.
Some members of Congress have advocated for net neutrality legislation that could halt or weaken the FCC rules.  Bloom said the best option for consumers is a set of strong rules written and enforced by the FCC.
In addition to today's historic vote for net neutrality, the FCC approved petitions filed by the cities of Chattanooga, Tenn., and Wilson, N.C., asking to be allowed to expand their existing public broadband networks.  Laws in those states restrict the ability of communities to provide broadband.  The FCC action will preempt those restrictions, allowing the municipal providers in the two communities to provide service to more people.
Bloom said, "This vote for municipal broadband is great news for consumers in these communities, and we hope it will spur more cities and towns to move forward on their own broadband projects.   When local governments have the freedom to expand their broadband networks, it helps more families and local businesses get the online access and speeds they need."
***
Media contact: David Butler, 202-462-6262, dbutler@consumer.org