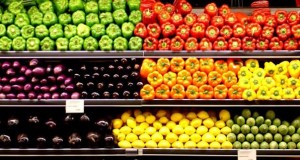 March 27, 2015
Statement by Dr. Michael Hansen
Consumers Union/Consumer Reports Consumer Safety and Sustainability Group is very disappointed with the United States Department of Agriculture' National Organic Program's (USDA/NOP) 
decision
 to allow companies to petition to use nanotechnology in organic production, as the National Organic Standards Board had previously recommended.
Nanotechnology involves manipulating materials at an incredibly small scale, the atomic and molecular level, to create engineered nanomaterials (AKA "ENMs"). ENMs may act in ways not predicted by the behavior of the materials at the larger size. The incredibly small size of ENMs, along with their exponentially greater surface area, means that ENMs could get to areas larger materials couldn't (e.g., into the cell nucleus, the brain, or fetus) and have increased biological activity, which could mean enhanced toxicity.
For more information on why ENMs should be prohibited in organic production, see our previous 
comments
 to NOSB.