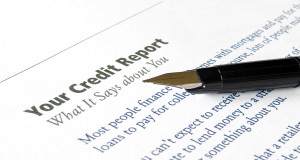 Monday, March 9, 2015
Consumers Union: Credit reporting bureaus agree to long-overdue reforms to address errors, medical debts
Consumers still need free, reliable credit scores in their annual credit report, CU says
WASHINGTON, D.C. – The nation's three major credit reporting bureaus – Equifax, Experian, and TransUnion —  today announced an overhaul of the way they handle credit report errors and treat medical debts, under a settlement with the New York state attorney general's office.   The three companies said the changes would apply to consumers nationwide.
Consumers Union, the advocacy arm of Consumer Reports, said the agreement has great potential to help consumers by addressing several long-standing problems with the notoriously complicated and convoluted credit industry.  The organization said it will continue to press for further reforms, such as requiring reliable credit scores to be included in your annual, free credit report.
The three bureaus today agreed to improve their process of handling disputes over errors in their credit reports, with specially-trained employees taking a proactive role in reviewing consumers' claims and resolving the disputes.  The bureaus will also establish a 180-day waiting period before medical debts are reported on credit reports, and when medical debts are paid, they will have to be removed from the credit report promptly.
Pamela Banks, senior policy counsel for Consumers Union, said, "When someone makes an error that winds up on your credit report, it can be a nightmare trying to get it fixed.  Errors can unfairly penalize your credit score, and unfairly hurt your prospects of getting credit, or even a job.  Credit reporting is a terribly murky industry that needs to be cleaned up.  These changes announced today are long overdue, and we're going to keep close tabs to make sure they live up to their agreement.
"For years, consumers have been telling us their stories of problems with credit reports and medical debts.  A person in the hospital may simply be waiting for the insurance company to provide reimbursement, and the unpaid bill winds up on their credit report.  In the past, a medical debt could linger on your report long after it was paid.  We think this agreement will provide some fairness and transparency, so people who are already dealing with medical issues don't have to go chasing after credit bureaus to remove charges that have already been paid.
"While we're pleased to see that progress is being made, we are still pushing to make credit scores more reliable and available to consumers.  Your score has a huge impact on your finances, but in many cases, you have to pay for your score, and it may not even be the score that lenders use.   Some companies are providing more scores to customers in certain cases, but we want all consumers to be able to get a reliable score as part of their annual, free report," Banks said.
The settlement comes after more than a year of discussions between the credit reporting bureaus and New York State Attorney General Eric Schneiderman.
***
Contact: David Butler, dbutler@consumer.org, 202-462-6262