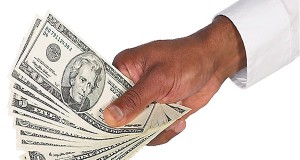 March 25, 2014
Consumers Union: CFPB Report Puts a Spotlight on Need for Payday Lending Reforms
WASHINGTON – The Consumer Financial Protection Bureau (CFPB) today released a report examining payday lending and the cycle of debt that traps too many borrowers. The consumer watchdog found that four out of five payday loans are rolled over or renewed within 14 days and the majority of all payday loans are made to borrowers who renew their loans so many times that they end up paying more in fees than the amount of money they originally borrowed.
Consumers Union, the policy and advocacy division of Consumer Reports, commended the CFPB for calling attention to the troubling industry that leaves consumers owing lenders more than they bargained for. Consumers Union will testify at the CFPB's Payday Field Hearing in Nashville today.
"The CFPB has put payday lending under the microscope and the troubling findings highlight the need for swift action to protect consumers. Too many consumers who turn to payday lenders find themselves trapped in loans that are easy to obtain but difficult to repay," said Pamela Banks, senior policy counsel for Consumers Union, who is testifying at the CFPB's Payday Field Hearing today. "The biggest challenge for consumers going forward is finding a short-term loan that is safe, transparent and affordable, with lending based on the consumer's ability to pay rather than the lender's ability to collect. We urge the CFPB to limit the excessive fees affiliated with these sketchy loans, extend payment schedules to a few months rather than weeks, and consider caps on the number of payday loans a customer can obtain in a year."
To read the CFPB's full report, visit www.CFPB.gov.
###
Media contact: David Butler, dbutler@consumer.org, or Kara Kelber, kkelber@consumer.org, 202-462-6262