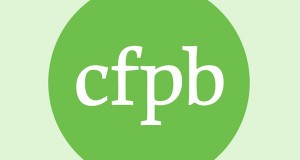 Tuesday, March 10, 2015
Consumers Union: CFPB report on arbitration highlights need to stop abuses, hold companies accountable
WASHINGTON, D.C. — Consumers Union, the advocacy arm of Consumer Reports, today praised a new report by the Consumer Financial Protection Bureau on the harms consumers suffer from forced arbitration clauses in banking, credit card, and other consumer financial services contracts.
These clauses take away consumer rights to hold companies accountable under the law for fraud and other violations.  Consumers Union urged the CFPB to now take action to curb the use of forced arbitration clauses.
"Basic legal protections have no meaning if companies can't be held accountable under the law.  The CFPB report clearly demonstrates why forced arbitration clauses are unfair to consumers and undermine the rule of law," said George Slover, senior policy counsel at Consumers Union.
"We hope the CFPB will now use its authority to prohibit forced arbitration from being a pre-condition for getting a credit card or a bank account," Slover continued.  "Banks and other financial services companies claim that arbitration is somehow better for consumers than going to court.  But if that were really true, the banks and lenders wouldn't need to force consumers to agree to it."
Forced arbitration clauses are typically hidden in the fine print of the contracts that consumers must sign when they obtain credit cards, bank accounts, car loans, and other financial products and services.  They are also increasingly inserted into the purchase agreements for many other kinds of products and services.  The clauses state that the consumer "agrees" to give up the right to hold the company accountable in court under established law, and "agrees" that the company can insist that any dispute that might arise will be settled under an out-of-court process known as arbitration.
Instead of a judge, who is required to follow established law and fair procedures, the consumer faces an arbitrator, who is often chosen by the company, and with whom the company may have already built a relationship through repeated dealings.  The arbitrator is typically not required to follow established law and procedure.  The arbitrator's decisions cannot be appealed, and are often kept secret.  The fine print often specifies that disputes will be considered by an arbitrator at a location chosen by the company, often far away from where the consumer lives.
Forced arbitration clauses also restrict consumers from joining with other consumers who have been mistreated in the same way by the same company.  Because the costs for pursuing a claim effectively are typically more than the amount of a single claim, this restriction makes it far less likely that consumers will ever pursue claims.
The CFPB report finds that this restriction of the ability of consumers to effectively pursue claims is resulting in a windfall to financial service companies worth tens or hundreds of millions of dollars each year.  The report says three-fourths of consumers have no idea whether their credit card agreement contains an arbitration clause — and only 7 percent of those covered by an arbitration clause understand that it takes away their right to go to court.
***