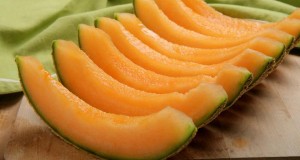 Thursday, November 21, 2013
CONSUMERS UNION CALLS ON FDA TO CONSIDER SPECIFIC CHANGES TO FOOD SAFETY REGULATIONS
Asks FDA to Require Food Processors to Test Final Product for Pathogens; Says FDA Should Treat Kale Like Other Leafy Greens;
and Asks FDA to Reconsider Controversial Manure Restrictions on Farms
Washington, D.C.—Consumers Union, the advocacy arm of Consumer Reports, today called on the U.S. Food and Drug Administration (FDA) to consider specific changes to FDA's proposed rules implementing the FDA Food Safety Modernization Act (FSMA), in order to keep spinach, cantaloupes, peanut butter and other foods safe. FDA has extended the comment period for its proposed produce and preventive-control rules until this Friday, November 22.
Consumers Union is asking FDA to require food processors to actually test their products for pathogens to assure food safety. Consumers Union is also requesting that FDA eliminate exemptions from the rules for foods it believes are not commonly eaten raw, which include figs, cranberries, kale and bok choy. The group also asks that FDA reconsider restrictions on use of untreated manure in fields.
FSMA was passed specifically to prevent problems like Salmonella in peanut butter, which took nine lives in 2009, and listeria on cantaloupes, which caused 33 deaths in 2011. However, Consumers Union is concerned that some of FDA's proposed rules fail to meet the intention of the law.
"The current proposal for FDA rules has omitted one of the most important steps needed to improve food safety–a requirement that food processors actually test the products they are selling, to make sure that their newly required food safety plans are working," said Jean Halloran, Director of Food Policy Initiatives at Consumers Union. "This is basic scientific method. Neither companies nor FDA will know if the food is safer unless they actually test it for Salmonella and other bacteria."
The proposed rules list specific crops that are partially exempted from FSMA regulations governing farming practices, types of crops that FDA believes are "rarely consumed raw." Examples of these crops include, but are not limited to: Asparagus, beets, black-eyed peas, kale, figs, okra, rhubarb, cranberries, bok choy, turnips, and yams. Consumers Union is calling on FDA to eliminate this exemption, because many consumers do eat these products raw.
"We think FDA should abolish this exemption so that figs are just as safe as other fruits and kale is as safe as spinach, lettuce, and other leafy greens. The proposed exemption could leave consumers at risk if they decide to try a new raw vegetable salad, or if they only cook certain greens lightly," said Halloran.
Consumers Union also urges FDA to reconsider a controversial proposal to require farms to wait nine months between applying untreated manure to fields and harvesting crops. Currently, organic farms observe a four-month interval and conventional farms have no time limit.
"The scientific data on what happens to pathogens in untreated manure on a field are currently very limited," said Halloran. "FDA's proposal could make it much more difficult for farms to fertilize with manure.  We think the best option for FDA would be to impose a four-month limit on all farms at this time, while it gathers more data and consults more widely with experts on this question."
For a copy of the full comments filed with the FDA, please contact Kara Kelber at Consumers Union.
# # #
Media contact: Kara Kelber, kkelber@consumer.org, 202-462-6262